Read time:

1:30min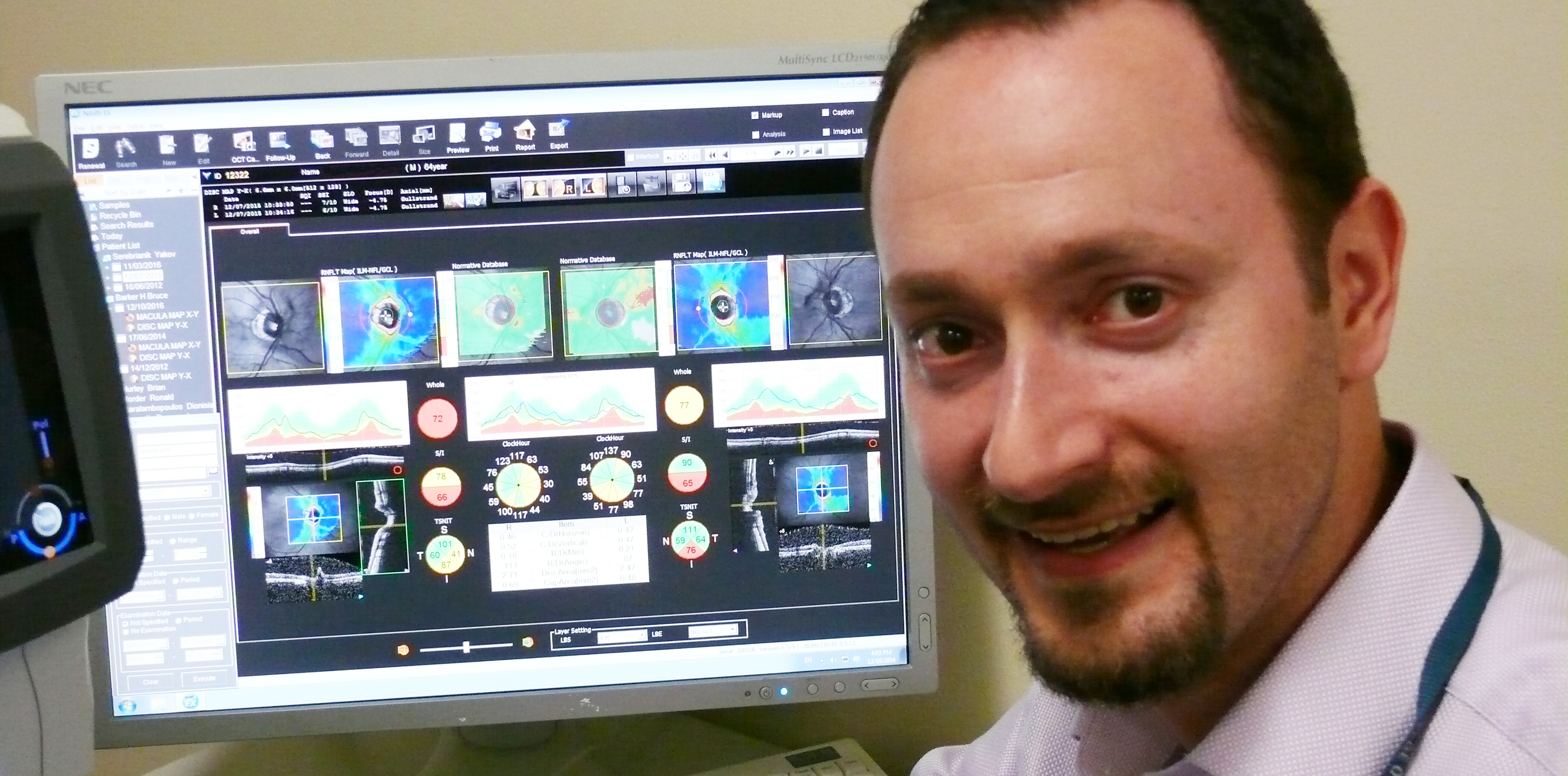 Optometrist Roman Serebrianik is on the advisory committee for the course   Photo: Australian College of Optometry
______________________________
By Helen Carter
Journalist
Optometrists across Australia and New Zealand can undertake comprehensive higher level study in glaucoma, in a new online course.
The Australian College of Optometry's Advanced Certificate in Glaucoma (ACO-ACG) is a six-month post-graduate level course for optometrists with an interest in glaucoma who would like to up-skill.
Under the guidance of an expert advisory committee, the course is presented by ophthalmologists, university lecturers and experienced optometrists and offers 68 therapeutic CPD points in Australia. CE points are being applied for in New Zealand.
Optometrists do not need to be therapeutically endorsed to undertake the certificate but must be registered to practise in Australia or New Zealand.
ACO general manager of professional development, Jolanda de Jong, told Australian Optometry that the course was expected to benefit and be of interest to a wide range of optometrists, and potentially strengthen community pathways for glaucoma patients to access shared care.
'The curriculum is designed to provide current evidence-based information on the pathophysiology, diagnosis and management of glaucoma disease. Completion will enable participants to increase their competency through theory and the development of appropriate skills,' she said.
Participants will spend about 35 hours in self-paced independent learning supported by online lectures and skills demonstration videos from ophthalmologists and optometrists and e-learning materials including lecture notes, course notes and suggested reading lists.
ACO staff will support the learning experience and assist with access and utilisation of learning materials, online assessments and other course-related questions.
An on-line discussion forum will enable communication with other participants and ACO staff.
Clinical placement
Participants choose to do either 10 hours of clinical placement, one essay and two case reports; or 20 hours of clinical placement and three case reports.
Clinical placements comprise directly supervised glaucoma management under an ophthalmologist and participants must make arrangements for their own clinical placement.
Participants keep a logbook detailing hours, a list of conditions and treatment plans, and submit case reports demonstrating proficient knowledge in a range of clinical skills essential to the scope of glaucoma.
The ACO's lead optometrist ocular disease services, Leanne Nguyen, said optometrists were well-placed to work closely with their colleagues in ophthalmology and general medical practice to facilitate optimal outcomes for patients.
'This certificate will build on existing knowledge to increase connections and improve clinical care,' she said in a media release.
ACO CEO, Maureen O'Keefe, said they were excited that the new advanced certificate would supplement the ACO's continuing education program and expand the range of postgraduate level courses available across Australia.
Ms de Jong said continuous learning was imperative to quality clinical care.
'Undertaking an advanced certificate contributes to skills-based career development. This grows competence and increases performance capacity for both individuals and practices,' she said. 'The course is cost-effective and ideal for rural or remote optometrists and those balancing work and family commitments.'
Cost for Australian optometrists is $2,310 for ACO members and $2,957 for non-members.
The course starts on 30 January 2017. The closing date for applications is 19 January. For information visit the website, contact cpd@aco.org.au or phone 03 9349 7477.
Filed in category:
Uncategorised