Read time:

1:30min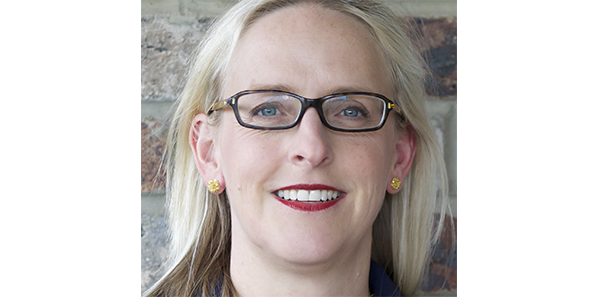 Dr Kate Taylor
______________________________
By Ashleigh McMillan
Journalist
Clinical communications platform Oculo has signed an agreement with medical communication service HealthLink to aid the flow of electronic referrals between optometrists and GPs.
HealthLink is an integration service which allows GP practices to communicate with different clinical systems and the wider health sector. According to HealthLink, its software is used by 15,500 medical organisations across Australia, New Zealand, Canada and the Pacific region.
HealthLink will receive information from GPs and securely message the information to the Oculo cloud software, where optometrists can access information and referrals. The interface complies with Health Level-7 international standards for clinical and administrative data transfer, HealthLink says.
Oculo CEO and managing director Dr Kate Taylor said she had talked to electronic medical record software providers, as Oculo is looking to improve continuity of eye care between GPs, optometrists and ophthalmologists.
'General practitioners are a critical part of eye care and they are already so connected with so many variants of software. What we were looking to do was find an easy way to strengthen their connection with optometry, with a view to facilitating primary eye screening and care,' Dr Taylor said.
'HealthLink looked like a terrific partner to be able to reach out with a very strong, established GP user base and bring in this new connection between GPs and optometrists.'
Launched in June 2015 by the Centre for Eye Research Australia, Oculo is a secure electronic referral and clinical communications software system connecting optometry and ophthalmology. It is used by 800 optometrists and 300 ophthalmologists across Australia.
Dr Taylor said the collaboration between HealthLink and Oculo was ultimately about getting those with a history of chronic disease into appropriate care.
'This agreement actually simplifies referrals between optometrists and GPs a lot, because from a Medicare point of view, GPs don't have to refer to optometrists.
'From a patient's point of view, it's really good for a GP to be able to say: "Why don't you go and visit this optometrist, and I'm sending some background information." 'There are well-established patterns between GPs and ophthalmologists, so we're trying to fix the gap between GPs and optometrists, not trying to shift referral patterns,' Dr Taylor said.
'We would love to be engaging more with the public sector and helping to deal with particularly public sector waiting lists, and innovative models of being able to have better risk assessments and collaborative care to manage waiting lists.'
Oculo is also integrating with practice management software Optomate.
Filed in category:
Uncategorised