Read time:

1:30min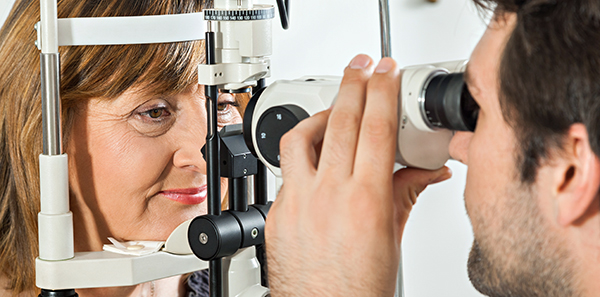 By Kirsty Machon
Acting national policy manager
An Optometry Australia information guide for general medical practitioners who use new Medicare diabetic retinopathy assessment items will support them in making referrals to optometrists.
Members can provide the guide to GPs in their local areas if the GPs may be intending to use these items. The guide includes questions medical practitioners can ask when taking a patient history, to help identify the most appropriate patients for the items.
The items allow patients with diabetes to be assessed by their GP or diabetes specialist for the presence of diabetic retinopathy, and referred to an optometrist or ophthalmologist if retinopathy is identified or suspected. The items will be available from 1 November.
Optometry Australia president Kate Gifford says the guide will help ensure that the items are targeting the patients who will benefit most from them.
'The stated intention of introducing these items was to make sure that people with diabetes who may be missing out on regular eye care are being monitored for retinopathy by an eye health practitioner, according to NHMRC recommendations,' Ms Gifford said.
'To identify those patients, it is important to take a patient history that captures when a person's last eye examination was, whether they have ever had a dilated fundus examination and whether they are already under the care of an optometrist or ophthalmologist. Patients not already obtaining regular diabetic eye care are the target group and the candidates for this assess-and-refer approach,' she said.
The guide also provides images of diabetic retinopathy and eye disease in its mild to severe forms, to indicate when a referral is warranted. If image quality is inadequate to detect potential retinopathy, referral is also indicated.
'For minimal and mild non-proliferative diabetic retinopathy detected, we are recommending GPs refer patients straight to an optometrist for a comprehensive eye examination,' Ms Gifford said. 'Our general advice is that they should recommend that all patients with diabetes see an optometrist for ongoing comprehensive care.
'These items offer a good chance to raise awareness, and make sure retinopathy is detected and referred early in patients not already accessing eye care, but they don't replace regular eye examinations, which can also pick up other eye health concerns.'
Optometry Australia has also developed for GPs general information about optometry services, which can be included with the diabetic retinopathy guide.
A targeted GP promotional campaign will be rolled out later in 2016 and early 2017 in publications, using advertisements, editorial and educational videos to promote the scope of optometry. The guide and resources can be used together for communicating with local GPs.
Filed in category:
Uncategorised