Read time:

1:30min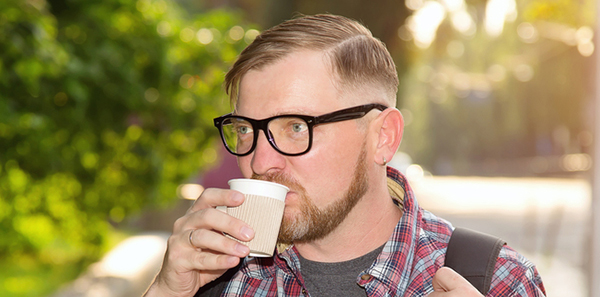 By Helen Carter
Journalist
There are 17 optometrists for every 100,000 people in Australia, according to a new report that also reveals that one in two of us wears glasses or contact lenses.
Federal Health Minister Sussan Ley launched the Australian Institute of Health and Welfare's latest report, Australia's health 2016, on 13 September.
The report reveals that vision disorders are very common. It found that, based on self-reported data from the Australian Bureau of Statistics 2014-2015 National Health Survey:
• More than 12 million Australians (55 per cent of the population) have at least one long-term vision disorder.
• Vision disorders are more common among females (59 per cent) than males (51 per cent) after adjusting for differences in the age structure of the population.
• The most common long-term vision disorders are hyperopia and myopia, with one in four Australians reporting each condition.
• In 2012, one in two Australians wore glasses or contact lenses.
• The proportion of people with long-term vision disorders increases with age. Ten per cent of children aged 0–14 years had a vision disorder in 2014-2015, and more than 80 per cent of those aged 45 years and older had a vision disorder.
• About 421,000 people (1.8 per cent of the population) have a cataract, 236,000 (one per cent) have macular degeneration and 129,000 (0.6 per cent) have complete or partial blindness.
• In 2013-2014, there were 8.9 hospitalisations for cataract extraction per 1,000 Australians and 97 per cent were performed as day surgery.
• There were nearly 11,000 people employed in the eye health workforce in 2011 including about 4,000 optometrists and more than 800 ophthalmologists.
• Aboriginal and Torres Strait Islanders experience higher rates of certain vision disorders than non-Indigenous Australians. In 2012-2013, Indigenous people were more than twice as likely to have partial or complete blindness, and cataract was also more common among Indigenous Australians. While Australia is the only developed country worldwide with endemic trachoma, the trachoma rate among five- to nine-year-olds in remote Indigenous communities dropped from 14 per cent in 2009 to 4.7 per cent in 2014.
Workforce statistics
The report also revealed that:
• In 2014, there were 4,337 employed optometrists, up 7.5 per cent from 4,034 in 2011.
• There were 17.4 full-time equivalent optometrists per 100,000 people, about the same as 17.1 optometrists in 2011.
• There are more practitioners in metropolitan than rural areas, with 19 optometrists per 100,000 people in major cities, 15 in inner regional areas, 12 in outer regional areas, and eight optometrists per 100,000 people in remote and very remote areas.
Public Health Association of Australia CEO Michael Moore said the report showed that funding for prevention initiatives had reduced from 2.2 per cent in 2008 to 1.4 per cent.
'The government should be embarrassed about this finding and take action to rectify it,' he said in a media release.
While the report shows an increase in life expectancy, chronic diseases are also rising with half of Australians living with chronic disease. Obesity rates have soared from 44 per cent in 1990 to 63 per cent, and 45 per cent of adults are inactive.
'An estimated 1.2 million Australians have diabetes, 85 per cent of whom have type 2 diabetes which may be directly attributed to lifestyle factors and is therefore preventable,' Mr Moore said.
While it was good news that smoking rates and alcohol consumption were decreasing, healthy food consumption remained a challenge, he said.
Filed in category:
Uncategorised