Read time:

1:30min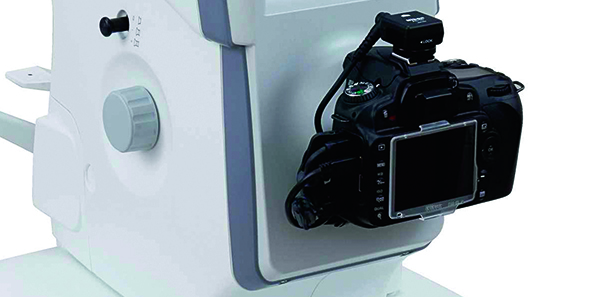 By Rhiannon Riches
Assistant Editor
Optometry Australia has released information for optometrists on two new Medicare items for medical practitioners to assess and refer patients for undetected retinopathy, which will come into effect on 1 November.
The items allow a GP or specialist to use a non-mydriatic retinal camera to assess a patient with diabetes for the presence of diabetic retinopathy. Patients needing further assessment are then referred to an optometrist or ophthalmologist.
Optometrists will be a key part of the referral pathway for patients when diabetic retinopathy is detected or suspected, acting national policy manager Kirsty Machon says.
'As a peak body, we are partnering with other organisations to ensure optometry is directly involved in providing training to support these items. We are also developing resources for distribution through GP networks to ensure practices using the items to support referral to local optometry services,' she said.
Prior to the introduction of the two new items and in response to enquiries, Optometry Australia has prepared an explanatory document of Questions and Answers to inform optometrists of how the two new items will work, what level of funding is involved and the opportunities the new items present for optometry.
Ms Machon says the items are expected to have particular application in rural and remote communities and areas where eye-care services are not easily accessible. Some limited Australian Government funding will support the item in some eligible Aboriginal Medical Services and general practices providing Indigenous eye care.
'Optometrists could use these new items as an opportunity to visit a local GP practice to inform them of optometrists' skills, equipment and interest in receiving local referrals,' Ms Machon said. 'There is nothing to prevent optometrists negotiating a suitable fee for providing this kind of professional expertise.'
Ms Machon does not expect these screening items to impact negatively on optometry practices.
'Because these are assessment and referral items, it is likely to increase the number of patients being referred for a diabetic eye examination from an optometrist, particularly in areas where awareness may be low. It is also likely to further strengthen understanding of optometry's role in diabetes management,' she said.
'The use of this assessment item doesn't affect the use of any clinically indicated optometry item.'
Optometry Australia will monitor the use of the two new items using data from Medicare.
Read more information about the two new items for non-mydriatic retinal photography screening and assessment items for GPs, endocrinologists and diabetologists.
Filed in category:
Uncategorised