Read time:

1:30min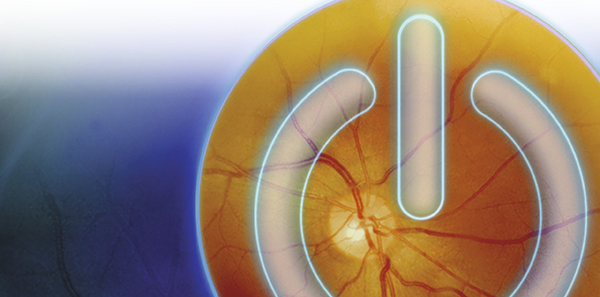 By Helen Carter
Journalist
'Power your practice: imaging technology for AMD' is the theme of the March issue of Pharma, now online.
This issue features a Chair-side Reference on Age-related Macular Degeneration, which was produced by the Centre for Eye Health in collaboration with Optometry NSW/ACT. The reference guide is supported by an article on prognostic biomarkers in intermediate AMD.
A typical week in neuro-ophthalmology is revealed in three case reports and confirms that the initial examination, accurate assessment and differential diagnosis, and good communication between practitioners are the keys to success.
There are interesting articles on lifestyle modifications for myopia, atropine for myopia control, acute anterior uveitis, and endoscopic cyclophotocoagulation laser for glaucoma.
Optometry Australia members will receive their printed edition in the mail this month.
Pharma online CPD module
Optometrists gained more than 13,000 CPD points in 2016 by answering multiple-choice questions online after reading Pharma, Optometry Australia's leading clinical magazine on eye health and vision care.
The organisation launched Pharma's online CPD module last year as a service for members. Since then it has been a popular way to gain accredited therapeutic CPD points, with 13,282 points allocated to hundreds of members over four editions.
The March 2016 issue on glaucoma launched the program, offering eight CPD points from 40 questions. The following editions each offered six CPD points from 30 questions.
Optometry Australia's national professional services manager Luke Arundel said that 1,773 CPD modules were completed in 2016 and some members completed all four modules.
He and Optometry Australia professional development officer Andrew Kotsos, both of whom are therapeutically endorsed, write the questions and answers, which are approved and accredited by the Optometry Board of Australia.
'We are pleased to offer an accredited, independent CPD platform to complement the face to face CPD conferences delivered by Optometry Australia's state organisations,' Mr Arundel said.
'We hope the modules are of benefit to our rural and remote members and busy optometrists who prefer to undertake CPD in the comfort of their own home at any time that suits them. We are delighted that the modules have proved to be so successful.'
Members are required to log into the Pharma CPD modules with their name, six-digit member number and email address. They can save their answers and return at a later date to complete questions.
Members who don't achieve a 70 per cent pass rate the first time can retake the test. A certificate is emailed to members on completion of the module and the points will be logged into their MyCPD account.
Read the March 2017 issue of Pharma online now, featuring a valuable AMD Chair-Side Reference Guide by the Centre for Eye Health
Answer the multiple-choice questions online on the Pharma CPD module
Go to your MyCPD account
Filed in category:
Uncategorised