Read time:

1:30min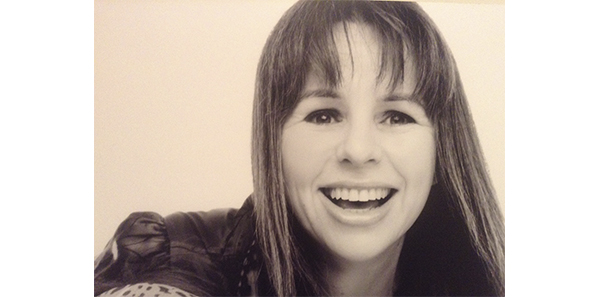 Dr Julie Kiel
______________________________
By Helen Carter
Journalist
Julie Kiel, an emergency medicine doctor and former optometrist, advises that central retinal artery occlusion is now managed as an acute stroke process and these patients need urgent hospital referral.
Dr Kiel will talk about emergency departments and eyes at Super Sunday on 12 March.
'I want to touch on some of the eye diseases that need urgent medical or ophthalmological review, for example, central retinal artery occlusion is an ocular emergency and should be worked up as an acute stroke process, and admitted and managed as such,' she told Australian Optometry.
'These patients need urgent referral to hospital, much the same as those with giant cell arteritis.'
The staff specialist at St George Hospital and Westmead Children's Hospital, Sydney is dual trained in emergency medicine and paediatrics. She is often involved in teaching junior doctors eye assessment and management of eye emergencies.
Dr Kiel will discuss how, when and why optometrists should refer to their local hospital emergency departments, and the medical emergencies that present with eye-related symptoms.
'The talk will help optometrists become familiar with what their emergency department can and cannot do. I think it is important for all health providers to understand what their emergency department can and cannot do, with regard to resources,' she said.
'Often eye-related symptoms can be the first indicator of a medical disease that requires urgent treatment, for example giant cell arteritis, preseptal cellulitis or ophthalmia neonatorum,' she said. 'I will touch on these conditions and their medical implications.'
Dr Kiel worked in private practice in New South Wales before becoming a staff optometrist at the University of NSW and then lecturing for one year at Singapore Polytechnic.
'I initially swapped from optometry to medicine to pursue ophthalmology. I was often frustrated that after diagnosing ocular conditions I had to refer to our ophthalmology colleagues for the patients' treatment. However, I changed my mind in medical school, when exposed to the many other areas of medicine and decided to instead specialise in emergency medicine and paediatrics,' she said.
A stellar line-up of speakers at Super Sunday will cover topics ranging from ocular trauma to cataract after-care, concussion, anterior segment trauma, myopic retinopathy, myopia control, amblyopia, sports optometry, macular OCT, disinfection, glaucoma and advanced ocular treatments.
Super Sunday will be held by Optometry NSW/ACT on 12 March at the International Convention Centre, Sydney, and offers 30 therapeutic CPD points. The first 500 Optometry Australia members to register will receive one complimentary ticket to the MegaRox party evening function on 11 March. Additional tickets can be purchased.
Register for Super Sunday. The conference will immediately follow Silmo Sydney Optical Fair on 9-11 March at the same venue.
Filed in category:
Uncategorised