Read time:

1:30min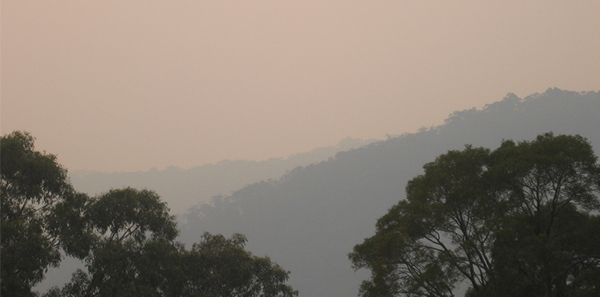 ______________________________
Optometrists working in Victoria's Latrobe Valley are treating residents for sore eyes from falling ash as a fire continues to burn inside an open-cut coal mine at Hazelwood power station.
The sustained blaze, which sparked on 9 February, is proving difficult to extinguish and has caused firefighters and mine staff to become ill from exposure to toxic fumes.
Optometrist Tony Pateras, whose practices are at Morwell and Traralgon, said he had treated about half a dozen patients affected by smoke at the Morwell practice this week.
'They mainly had retinal irritation, red irritated eyes, ash under the eyelid or a scratch on the cornea from coal dust,' he said. 'Some also had headaches.'
He cleaned under the eyelids and gave topical lubricants. Two patients he saw on Monday with smoke irritation also developed styes shortly afterwards.
'We are expecting there will probably be more cases as the smoke is lingering and it is very thick,' he said. 'In the previous fires we saw some people with anterior uveitis.'
Margaret Squires, an optometrist who practises in Traralgon, described the conditions as 'absolutely disgusting' and said many people from Morwell had sore eyes.
'I just saw someone who had a bit of ash under their eyelid,' she said.   
A thick plume of ash has spread to areas surrounding the power station as emergency services warn that the fire will continue to smoulder for weeks if it is not quelled by rain.
Filed in category:
Uncategorised