Read time:

1:30min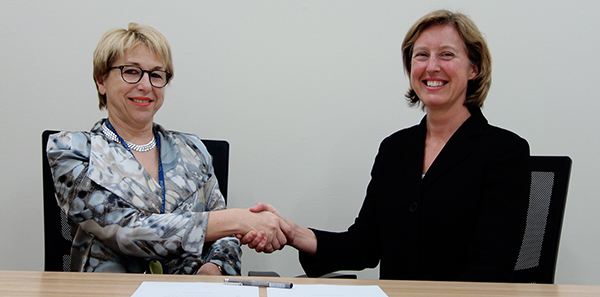 The Australian College of Optometry and the Royal Victorian Eye and Ear Hospital have signed an Affiliation Agreement which will benefit patients needing both optometric and ophthalmological care.
The CEO of the Royal Victorian Eye and Ear Hospital, Ann Clark, said the affiliation was a major step forward in their partnership.
'It highlights the improved integration of primary and secondary care services that is being achieved by ophthalmology and optometry working together to provide care for those patients needing both ophthalmological and optometric management,' Ms Clark said.
The CEO of the Australian College of Optometry, Maureen O'Keefe, said the broad objectives of the affiliation included improving outcomes for patients with complex eye care needs, and promoting co-operation between the staffs of the ACO and of the Eye and Ear.
The affiliation also aims to develop and deliver responsive, high-quality pathways of care for patients, and explore opportunities to provide teaching for undergraduate and postgraduate students.
The initial agreement is for three years until 31 December 2016, with the affiliation reviewed annually in the intervening years.
Filed in category:
Uncategorised