Read time:

1:30min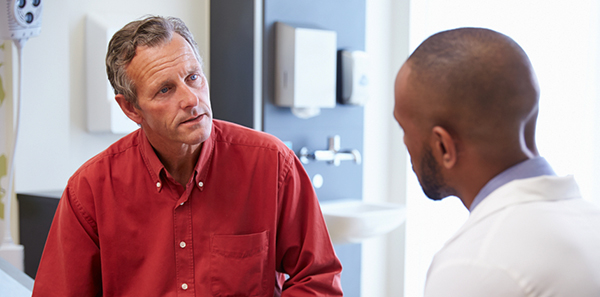 By Peter Aroney
CEO, Doctors Health Fund
Optometry Australia has partnered with Doctors Health Fund because it aims to protect your needs as both a patient and a health practitioner.
There are important differences between Doctors Health Fund and other health funds. It supports quality health care, and its unique Top Cover hospital has the highest level of medical benefits and pays up to the AMA list of services and fees.
The 2017 AMA Private Health Insurance Report Card indicated that Doctors Health Fund outperforms the biggest open funds in terms of the percentage of medical services being provided with no gap. This performance is consistent across the five largest funds in nearly all states.
Doctors Health Fund aligns its values with the values of health professionals.
It advocates for clinical independence and freedom of choice. There are no restrictive preferred provider networks so you choose the best extras provider for you. The Top Cover hospital gap scheme does not require doctors to agree to participate in any medical scheme so you have greater freedom to choose your preferred doctor.
It supports only medically-evidenced treatments and does not pay benefits for non-proven therapies.
Doctors Health Fund's approach to member service recognises the unique demands on your time. Member calls are answered swiftly (98 per cent within 30 seconds in business hours1) and by a person not a machine. Our personal and professional service has been consistently rated very highly and most recently received an overall member satisfaction rating of 96 per cent.2
Special offer until 30 June
As one of the fastest growing health funds in Australia there's never been a better time to join us.
If you join Doctors Health Fund by 30 June 2017, you will receive your choice of gift from either a $300 Westfield XS Eftpos Gift Card or a $300 Escape Travel Gift Card. For information and the terms and conditions visit our website.
Simply go to doctorshealthfund.com.au or call 1800 226 126 and one of our Member Service Team will help tailor a Hospital and Extras package to meet your individual requirements. It takes just 10 minutes to join and we take care of all the paperwork if you're switching funds.
Doctors Health Fund was established in 1977 and acquired by Avant in 2012. Avant provides professional indemnity insurance cover to Optometry Australia on behalf of its members.
1. DHF Operations Reporting financial year to date 2017
2. The Doctors Health Fund Satisfaction Research Report 2017
Filed in category:
Workplace