Read time:

1:30min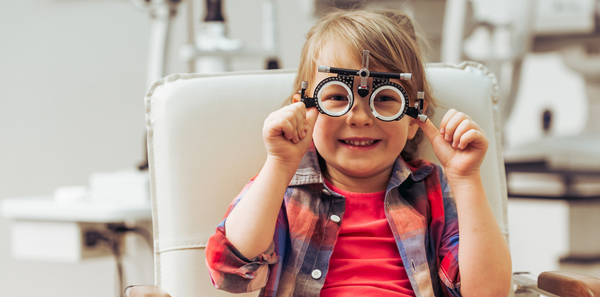 By Helen Carter
Journalist
Over the years we have interviewed optometrists who see many paediatric patients. We asked these practitioners for their tips on how to make a practice welcoming and appealing for children.
Here are some of those useful tips from Rod Baker, Eileen Burke, Joe Grossi, Rebecca Jamieson and Christine Nearchou, who share with their colleagues ways of overcoming the challenges of examining children.
Optometry Australia's Clinical Practice Guide to Paediatric Eye Health and Vision Care is another useful resource that offers helpful advice on ocular health assessments for infants and children. The guide advises that infants and toddlers perform best when they are alert and rested. Co-operation can be difficult with very young children but is maximised if the child has been fed and the examination occurs after their nap.
TIPS
Be visible. Make it easy for people passing by or surfing the net to see that you treat children by advertising this on your website, in your practice windows and in your practice name.
Display posters promoting eye checks for children, especially at the start of the school year.
Have a bright, welcoming colour scheme.
Child anxiety sometimes reflects parent anxiety. Parents may worry the child has a vision problem, will misbehave or be unexaminable. If a child is shy and buries their head, pretend to be shy too, don't look at them and cover your face to show you understand how they feel. They are more likely to then come out of their shell.
Make it fun. Children are more likely to take part willingly and be at ease if the examination and chat look like fun rather than a chore or something scary.
Have realistic expectations and be flexible and accommodating to encourage involvement. One optometrist has conducted examinations sitting on the waiting room floor after doing an eye test on a doll because children were too scared to come into the consulting room. Have a children's corner with toys, books, blocks, colouring books or puzzles to entertain them while waiting. An old phone or keyboard can enable siblings to 'call or write to Nana' while waiting.
Interactive toys on a waiting room wall are appealing and keep small hands away from frames.
Invest in some child-size table and chairs in the waiting room.
DVDs with children's movies can be helpful in waiting rooms.
Stickers on walls, small toys and gadgets can make consulting rooms with 'scary machines' less intimidating.
Offer reading cards with pictures, words, numbers and shapes.
Use a variety of targets for children to look at such as interactive toys and items you can buy from $2 shops such as stickers.
Offer a sticker, balloon or certificate as a reward when leaving.
Use appropriate terms and language. Ask children if things look a bit foggy or funny rather than blurry.
Talk about the child and their likes. Modify language and behaviour to suit the individual. If the child likes sport, talk sport. If they look scared, don't frighten them further by making jokes about removing eyeballs. Stress that there are no right or wrong answers; you only want to know what they can see.
Small finger puppets or pencil visual targets, some with auditory stimulus for younger children, can ensure they are engaged and attentive.
Inform children before dimming the lights to avoid scaring them.
Make questions easy for the child and parents when taking a history.
Get on the same level physically as the child by crouching or kneeling in front of them when chatting or doing a diagnostic test.
Start with a single symbol so big the child feels that what they are being asked is easy and will have a go. Never pitch a test too hard first or you may lose their confidence and ability to respond reliably, and miss your chance to examine them successfully.
Filed in category:
Uncategorised