Read time:

1:30min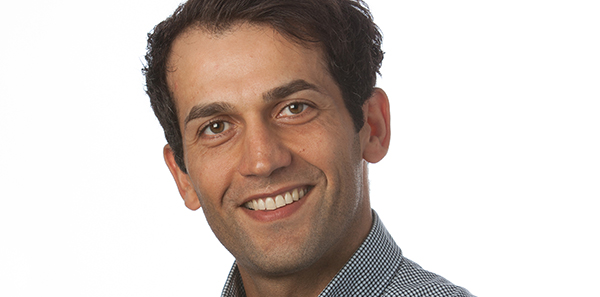 Dr Mohamed Dirani
______________________________
By Ashleigh McMillan
Journalist
The landmark National Eye Health Survey has revealed that two-thirds of vision impairment among both Indigenous and non-Indigenous Australians is due to uncorrected refractive error.
The National Eye Health Survey (NEHS) was launched at Parliament House on 13 October.
The survey, overseen by Vision 2020 Australia and led by the Centre for Eye Research Australia, was conducted at 30 test sites in rural, regional and metropolitan areas. More than 4,800 people had their vision assessed in the project.
Dr Mohamed Dirani, the principal investigator for the Centre for Eye Research Australia, says the wide-ranging survey assessed the prevalence of vision impairment of Indigenous and non-Indigenous Australians across different remoteness levels.
'The key finding from the survey was that the vast majority of vision loss can actually be addressed, and is typically caused by things that are easily treated through methods such as spectacle correction and cataract surgery,' he said.
'Even with the major eye diseases that lead to more sight-threatening outcomes, through early detection we can actually prevent them.
'I will certainly be pushing very hard for the follow-up study, and we're leading the world in developing baseline prevalence data, but this will really allow us to go on to the follow-up stage that we intend to complete by 2019.
'Australia is a signatory to the WHO Global Action Plan of reducing avoidable blindness by 25 per cent by 2019, so for the first time we have comprehensive data to gauge whether we're achieving incremental decreases in unnecessary vision loss in Australia,' Dr Dirani said.
Survey statistics
The prevalence of vision loss and blindness in Indigenous Australians is three times that of non-Indigenous Australians
Fifty-seven per cent of Indigenous Australians with an eye condition surveyed were not aware of their condition before taking part in the survey
Of those surveyed with diabetes, only 53 per cent of Indigenous participants had undertaken recommended retinal eye testing, compared with 78 per cent of non-Indigenous Australians
More than 83 per cent of Indigenous Australians who required treatment for refractive error had been treated; for non-Indigenous Australians, the percentage of treated refractive error was 94 per cent.
Optometry Australia CEO Genevieve Quilty says the survey has demonstrated solid process in the decline of avoidable blindness.
'It is a great testament to the hard work of the 5,000 registered optometrists in Australia as part of the wider eye health community, as the National Eye Health Survey has demonstrated that our sector's work is valuable and the investment by government through Medicare and other funds is achieving solid outcomes,' Ms Quilty said.
'With 50 per cent of survey participants found to have an eye condition they were unaware of, our profession's central role in the promotion of eye health and the diagnosis, management and treatment of preventable vision conditions in patients are vital in continuing to reduce avoidable blindness and vision impairment.
'The report also provides an important framework for forward action to continue to reduce avoidable vision impairment and blindness in communities all around Australia,' she said.
Dr Dirani says that optometrists play an important role in the prevention of unnecessary vision loss through increasing patient awareness of eye disease and co-ordinating with allied health.
'Optometry's main role is in education and increasing awareness, so it's important to be spending time emphasising that major eye diseases start off in an asymptomatic fashion, meaning the patients won't have any symptoms until the disease is progressed.
'I think that optometry services are doing great in locating themselves in more regional and remote areas, but we need even more optometrists in those areas and more mobile services.
'It's critical that optometry co-ordinates efforts with fellow allied health and with ophthalmologists, ensuring that we are creating the most impactful and effective services that can detect and treat those residing in regional and remote areas. Just sending out the simple message of getting your eyes checked is important,' Dr Dirani said.
The National Eye Health Survey was funded by the Australian Government, with contributions from Brien Holden Vision Institute, Centre for Eye Research Australia, National Aboriginal Community Controlled Health Organisation, Novartis, OPSM, Optometry Australia, Royal Flying Doctor Service and Zeiss.
The full report is available on the Vision 2020 Australia website.
Filed in category:
Uncategorised