Read time:

1:30min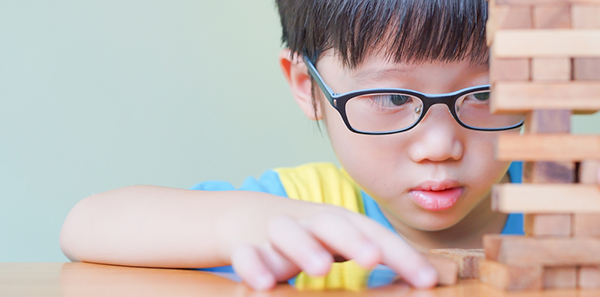 By Jeff Megahan
Features Editor
Many optometrists are meeting the requirements of Medicare add-on items but may not be billing for them.
In this series of articles, we will outline some of the Medicare items that often go unclaimed by optometrists because they are unaware of either the item or the billing criteria.
Item 10943
Often called 'the mysterious 10943,' the children's vision assessment item covers additional testing to confirm diagnosis of, or establish a treatment regime for, a significant binocular or accommodative dysfunction, including assessment of one or more of accommodation, ocular motility, vergences or fusional reserves and/or cycloplegic refraction, in a patient aged three to 14 years, not to be used for the assessment of learning difficulties or learning disabilities, not being a service associated with a service to which items 10916 or 10930 apply. 
The 10943 item is payable only once in a 12-month period.
'Frankly, item 10943 is under-utilised,' says Luke Arundel, national professional services manager. 'Far too many optometrists are actually meeting the requirements of this add-on item but are not billing for it.'
The full fee assigned is $33.45 and Medicare provides a rebate of 85 per cent or $28.45.
Children aged 0 to 2 years, and 15 years and older, are not eligible for item 10943 and may be treated under appropriate attendance items.
A benefit is payable under item 10943 where one or more of the assessment and testing procedures outlined in the item description are carried out on a patient aged 3-14 years inclusive, and where a finding of significant binocular or accommodative dysfunction is the outcome of the consultation and assessment or testing.
The conditions to be assessed under this item are primarily amblyopia and strabismus, but dysfunctions relating to vergences are also covered, provided well-established and evidence-based optometry practice is observed.
Item 10943 may be claimed on the same day as either a comprehensive consultation (items 10905—10915) or a subsequent consultation (item 10918), but only where the additional assessment or testing has been carried out on an eligible child. Item 10943 is not intended to be claimed with a brief initial consultation (item 10916) or with any of the contact lens items (10921–10930).
Finally, a benefit is not payable under item 10943 for the assessment of learning difficulties or learning disabilities.
With the Medicare indexation freeze set to continue until 1 July 2019, all practitioners are encouraged to think about more efficient use of their billing options and Medicare items.
The latest MBS schedule, an item use guide with expanded descriptions on utilising the MBS, and other Medicare resources are located on the Optometry Australia website.
Questions on use of the MBS or item interpretation can be directed to Luke Arundel at l.arundel@optometry.org.au or 03 9668 8560.
Later in this series, let's talk about …
10944: Removal of embedded corneal foreign body
10945-10948: Telehealth Medicare items
Filed in category:
Uncategorised