Read time:

1:30min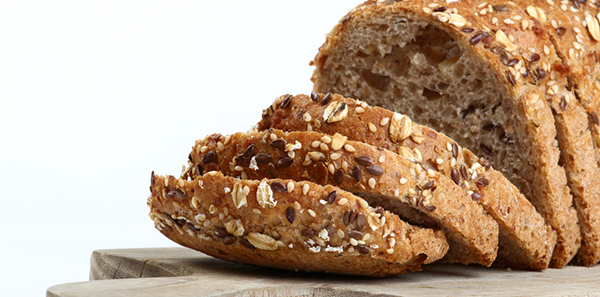 By Helen Carter
Journalist
Low GI diet for AMD 
A study in mice suggests a low glycaemic index diet might stop or prevent dry macular degeneration.
Switching from a high glycaemic index (GI) to a low GI diet arrested or reversed disease progression, possibly due to changes in gut microbiota which change production of metabolites that protect against AMD including serotonin.
Researchers said replacing high GI food such as white bread with low GI food such as whole grain bread could significantly reduce glycaemic peaks without a change in overall dietary patterns.
'Changing the diet to a low GI diet, even late in life, arrested the development of AMD, offering dietary interventions for AMD,' researchers wrote.
Human studies have associated low GI diets with delayed progression of early AMD.
CERA fourth in world
The Centre for Eye Research Australia has been ranked fourth in the world for its ophthalmology research efforts.
CERA, representing ophthalmology at the University of Melbourne, came fourth globally for academic output in ophthalmology behind Johns Hopkins University, Harvard University and University College London in the Center for World University Rankings annual global university rankings report.
The report measures the quality of education, training of students, prestige of the faculty members and quality of their research.
CERA is now poised to become a centre for integrated vision research, translation and innovation, bringing together clinicians, patients, researchers and industry to develop treatments.
Predicting AMD progression
An artificial intelligence algorithm has predicted when early or intermediate AMD will progress to severe AMD, according to research presented at ARVO.
Researchers gathered OCT images of retinas in 38 patients with early or intermediate AMD every three months for a minimum of 15 months and used the algorithm to accurately predict the occurrence within the next 12 months of drusen regression, which is strongly associated with onset of late AMD.
They hope machine learning will help the development of treatments for early and intermediate AMD.
No detachment with antibiotics
There is no firm evidence to suggest that fluoroquinolone antibiotics may lead to retinal detachment, according to an update from the US Food and Drug Administration.
The FDA issued a notice on 10 May stating that as part of its ongoing review of the antibiotics, patient cases it had identified and findings from published studies currently did not support reports that these medicines may result in detachment of the retina in the eyes, or bulges or tears in the aorta blood vessel.'
The FDA said it would continue to assess safety issues and provide updates if needed. The notice was an update to an FDA drug safety communication in 2016.
More frequent diabetes exams
Patients with diabetic retinopathy who have moderate or severe retinal damage should have eye examinations more often than is currently recommended in America, the National Institutes of Health say.
The current suggestion in the USA is that patients with type 1 diabetes be screened at least annually at three to five years post diagnosis. The new recommendation, based on 24,000 eye examinations over 30 years in patients with type 1 diabetes, suggests that those with no detectable retinal damage could be screened every four years, those with mild retinal damage every three years and those with moderate or severe retinal damage every six or three months, respectively.
Optometry Australia diabetes guidelines recommend that patients with type 1 or type 2 diabetes should be examined at diagnosis and annually thereafter, and NHMRC diabetic retinopathy guidelines suggest considering review every two years, in the absence of diabetic retinopathy. However, patients with NPDR should have eye reviews three- to 12-monthly depending on severity; pregnant women with diabetes a comprehensive examination in the first trimester and six to 12 weeks post-partum; and children with prepubescent diabetes, on diagnosis and annually from puberty.
Funds for female health leaders
Women & Leadership Australia is administering a national initiative to support the development of female leaders across Australia's health sector.
The initiative provides women with grants of $3,000 to $8,000 to enable participation in part-time leadership development programs delivered nationally via a blended learning model.
Scholarship funding must be allocated before 30 June. Find out more or complete the expression of interest form before 16 June.
Filed in category:
Uncategorised