Read time:

1:30min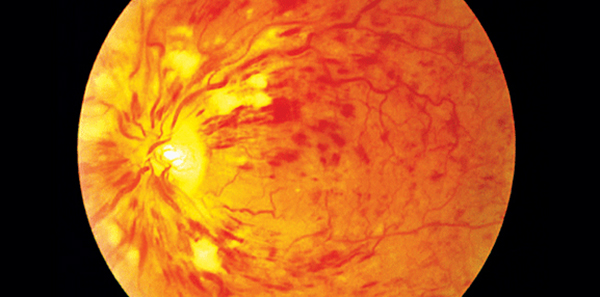 By Helen Carter
Thousands of patients with eye disease will benefit from ranibizumab (Lucentis) being PBS listed for diabetic macular oedema (DME) and retinal vein occlusion (RVO).
The Australian Government announced in the 2015-2016 Federal Budget that it would invest $1.3 billion for Pharmaceutical Benefits Scheme listings of new medicines and vaccines to save lives and help people manage debilitating conditions and beat blindness.
Minister for Health Sussan Ley said ranibizumab was currently PBS listed for macular degeneration but from 1 July 2015, the listing would expand to include patients with RVO and DME.
'These additional listings will cost the government another $541 million over four years, taking the total taxpayer investment in Lucentis to $1.5 billion over four years,' Ms Ley stated in a media release.
'This new listing will assist approximately 12,000 patients with DME and 6,000 patients with RVO. Without treatment for these conditions patients can suffer severe loss of vision and blindness, and therefore lose their independence.
'Without government subsidy this medicine would cost consumers more than $10,000 per year.'
Ranibizumab can be prescribed by medical doctors only.
Macular Disease Foundation Australia CEO Julie Heraghty applauded the decision to provide patients with affordable access to this sight-saving treatment.
'This is a great win for patients. I congratulate Minister Ley for listening to our concerns and acting in the best interests of patients,' she stated in a media release.
'Diabetes is one of the greatest health challenges of our time and tackling this disease will require a co-ordinated and collaborative approach. This announcement is an important component of tackling this enormous health challenge.'
Professor of Ophthalmology at the University of Sydney and a world expert on diabetic eye disease, Professor Paul Mitchell, also stated in a press release that the decision would change the lives of a huge number of people with diabetic eye disease.
'Almost everyone with type 1 diabetes will develop some form of diabetic eye disease within 20 years of diagnosis,' Professor Mitchell stated.
'Of particular concern however is that many people with the more common type 2 diabetes will have already had the disease for many years by the time they are diagnosed. A large proportion of these people will develop potentially blinding diabetic retinopathy within five to 10 years of their diabetes diagnosis.
'This announcement is also very important for the treatment of RVO which affects about one to two per cent of people over 40, although most cases occur in people over 60.'
Filed in category:
Uncategorised