Read time:

1:30min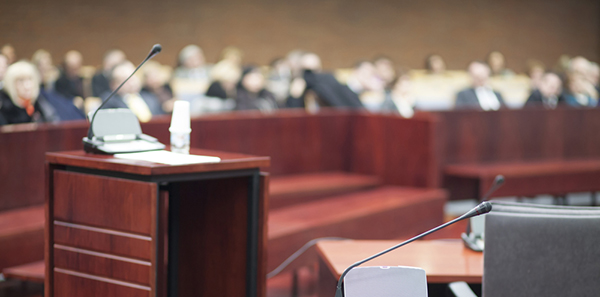 By Kate Gillman
Head of Medico-legal Advisory Service, Avant
In a recent case in the United Kingdom, an optometrist was found guilty of manslaughter arising out of her treatment of an eight-year-old boy. This has raised questions of whether the same result could occur in Australia.
Following a 10-day trial, a jury in Ipswich Crown Court found Honey Rose guilty of 'gross negligence manslaughter'. According to media reports, Ms Rose performed a routine eye examination on eight-year-old Vinnie Barker. She claimed that the examination was difficult because Vinnie closed his eyes and looked away during the test. However, photos taken of his eyes prior to the examination apparently revealed abnormalities which were indicative of bilateral papilloedema that required urgent treatment.
The prosecution submitted that Ms Rose's failure to identify the condition through the photos, and refer Vinnie for treatment, amounted to 'gross negligence' because the build-up of fluid in his brain due to his eye condition caused his death.
According to the UK Association of Optometrists, this is the first case of its kind in the UK. Police have suggested that the case should make optometrists reflect on their practices. What is the likelihood of a similar result occurring in Australia?
Legal position in England
In the 1990s in England there was an increase in cases involving charges against health-care practitioners for 'gross negligence manslaughter'. From 1970 to 1989 there were just two cases. By contrast from 1990 to 2015 there were 38 cases.1 The establishment of a Crown Prosecution service in 1986, a rise in public concern regarding medical mistakes and heightened media attention were all factors that impacted the increase.
The 1995 House of Lord's decision in R v Adomako2 established the legal position in England. During an eye operation the patient's breathing tube became disconnected from the ventilator. The anaesthetist failed to respond for six minutes despite an alarm sounding and the patient died due to a cardiac arrest.
It was up to the jury to decide: was the defendant in breach of his duty of care and did the breach cause the patient's death? If so, should the breach be categorised as gross negligence and therefore a crime? This will depend on the seriousness of the breach of duty and the extent to which the defendant departed from the proper standard of care, involving a risk of death to the patient.
In the 2004 decision of R v Misra3 the English Court of Appeal reaffirmed that the elements of the offence of gross negligence manslaughter were decided in the Adomako decision and involved no uncertainty.
These are the principles that would have been applied in the case against Ms Rose, with the jury left to decide whether her failure to identify the bilateral papilloedema and refer Vinnie for urgent treatment should be categorised as gross negligence, as it was a serious breach of duty involving a risk of death that eventuated.
Interestingly, earlier this year the Crown Prosecution Service in England was unsuccessful in prosecuting two doctors and a National Health Service Trust for manslaughter, following the death of a patient who was allegedly not properly monitored following the birth of her child. This was the first prosecution of a health-care organisation. The judge was critical of the prosecution service's decision to bring that case.
Legal position in Australia
There has only been a handful of reported cases where manslaughter charges have been laid against health-care practitioners in Australia, with varying results. In 2001, a doctor was found not guilty of manslaughter in a case similar to Adomako. In 2006, a NSW doctor pleaded guilty to manslaughter for providing morphine that resulted in a patient's death by overdose, and was given an 18-month suspended sentence. A manslaughter prosecution against a NSW dentist in 2008 failed.
In 2010, Dr Jayant Patel was convicted of manslaughter of three patients and sentenced to seven years in gaol, though these findings were quashed by the High Court in 2012 and a retrial was ordered. Dr Patel was acquitted of a subsequent charge of manslaughter at a retrial. There have also been convictions against naturopaths.4
In his article on 'medical manslaughter', Ian Dobinson5 notes the greater propensity for English doctors to be charged with medical manslaughter and convicted, even though the legal position in Australia is largely based on that in England, as set out in Adomako. Dobinson attributes the differences to a lack of willingness to prosecute doctors in Australia, and the '… significant legal difficulties in obtaining a conviction'.
He also highlights that legal liability differs between states and territories where the common law offence of 'negligent manslaughter' applies (NSW, Victoria, SA and ACT) and the jurisdictions where a Criminal Code specifies an offence for a negligent breach of a duty involving the preservation of a human life (QLD, WA, NT and TAS).
In our experience, health-care practitioners in Australia who have breached their duty of care, like Ms Rose, are more likely to be dealt with by disciplinary bodies like the Australian Health Practitioner Regulation Agency, or subject to a civil legal claim for compensation than prosecuted for manslaughter.
The approach taken in England has been criticised by academics and health-care practitioners on the basis that it encourages defensive medicine and does not necessarily lead to better health outcomes.
Australian health law academics have stated that 'criminalisation without adequate support for reporting, complaint resolution, and accountability and transparency creates a culture of fear and cover-up within health care.'6
Summary
The recent high-profile cases involving doctors confirm that health-care practitioners in Australia, including optometrists, are not immune to prosecution for manslaughter. However, the cases also confirm that the degree of negligence required for a conviction is very high and it may be difficult to establish that the negligence caused the patient's death. Ian Dobinson noted that the increase in cases had been in NSW and Queensland, but thought that the extent to which this was indicative of a trend was difficult to assess.
The focus of any response to the UK conviction should be on raising awareness of the need for thorough eye examinations of children, and to have strategies for dealing with children who move around during examinations.
Additionally, from a medico-legal perspective, good note-taking is essential to provide evidence against any complaints, but especially important if criminal allegations are made against health-care practitioners. Finally, if you are contacted by the police about the death of a patient, you should always seek immediate legal advice.
Disclaimer
This publication is not comprehensive and does not constitute legal or medical advice. You should seek legal or other professional advice before relying on any content, and practice proper clinical decision-making with regard to the individual circumstances. Persons implementing any recommendations contained in this publication must exercise their own independent skill or judgment or seek appropriate professional advice relevant to their own particular practice. Compliance with any recommendations will not in any way guarantee discharge of the duty of care owed to patients and others coming into contact with the health professional or practice. Avant is not responsible to you or anyone else for any loss suffered in connection with the use of this information. Information is current only at the date initially published. Copyright: Avant Mutual Group Limited 2016.
Read also:
Optometry Australia: Clinical practice guide on Paediatric eye health and vision care
Professional indemnity resource: Avant articles online
______________________________
1. MPS online casebook
2. [1995] 1 AC 171
3. R v Misra [2004] EWCA Crim 2375
4. Ian Dobinson. Medical Manslaughter. QLD Law Journal Vol 28: 1
5. Medical Manslaughter. QLD Law Journal Vol 28: 1 @111
6. Bonython and Arnold. Healthcare providers: a different class of criminal? The Conversation 24.1.14.
Filed in category:
Uncategorised