Read time:

1:30min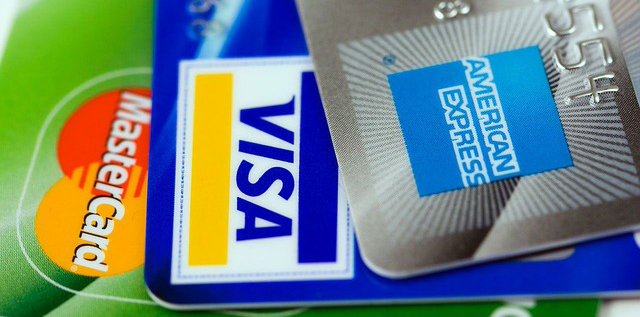 By Helen Carter
Journalist
A new law has come into effect banning large businesses from applying excessive payment surcharges to most customers' credit or debit cards, with hefty fines for doing so.
The ban, introduced on 1 September 2016, means large businesses can pass on to customers only what it costs them to process a payment, for example, bank fees and terminal costs.
From September 2017, the ban will extend to all other merchants including small businesses.
The Australian Competition and Consumer Commission (ACCC) began enforcing the ban for large merchants on 1 September 2016.
The surcharge ban applies to six card systems: EFTPOS, Debit MasterCard, MasterCard Credit, Visa Debit, Visa Credit and American Express cards issued by Australian banks.
The Reserve Bank of Australia indicated, as a guide, that the cost to businesses of accepting payment by debit cards is 0.5 per cent of the transaction value while the cost of a credit card is up to 1 – 1.5 per cent and for American Express cards issued by Australian banks, it is 2-3 per cent. Some businesses costs might be higher.
A 'large' merchant is defined as one that satisfies at least two of the following requirements: it has consolidated gross revenue of $25 million or more, the value of its consolidated gross assets is $12.5 million or more, or it employs 50 or more employees.
The Competition and Consumer Amendment (Payment Surcharges) Act 2016 became law on 25 February 2016, banning excessive payment surcharges and providing new powers to the ACCC to enforce the ban.
The ban operates in conjunction with the Reserve Bank's Payments System Board Standard which defines what businesses are able to include in setting a surcharge and sets out the two-stage implementation on September 2016 for large merchants and September 2017 for small businesses.
The ACCC will investigate complaints about excessive surcharges, and businesses will be required to provide information and documents about their costs of accepting card payments.
Fines, court action
If the ACCC believes that a business has charged an excessive payment surcharge, the commission can issue an infringement notice to the business which can result in the payment of a penalty. The commission can also take court action against the business, seeking pecuniary penalties.
Penalties for breaching the law include fines of $108,000 for a listed corporation, $10,800 for a body corporate and $2,160 for a person other than a body corporate.
The ACCC can also take court action against a business, in which it can seek pecuniary penalties of $1,164,780 for a body corporate and $233,100 for a person other than a body corporate.
'We will focus on education and awareness in the early stages but won't turn a blind eye to possible breaches, particularly for those large businesses clearly on notice of these charges,' ACCC chairman Rod Sims said in a media release.
Businesses that do not satisfy the thresholds for large businesses may choose to comply with its requirements ahead of time.
From 1 June 2017, banks and payment facilitators will be required to provide small businesses with statements that clearly set out their average costs of acceptance, as a percentage, for each card scheme ahead of the 1 September 2017 introduction of the ban on small businesses.
In most cases, the permissible level will be no greater than the amount the business has been charged by its bank.
The new law arose from a recommendation in the Report of the Financial System Inquiry which received more than 5,000 submissions on credit card surcharges, most of which called for them to be banned.
The ban has no effect on businesses that choose not to impose a payment surcharge, such as the many businesses in Australia that incorporate payment system costs into their overall prices.
Retailers that choose to impose a surcharge must ensure that a non-surcharged payment method, such as cash, cheque or BPAY, is offered. The amount of the surcharge must be built into the base price and retailers must display the terms of any surcharge.
As part of the ACCC's role to ensure businesses take steps to comply with the law, the ACCC has published guidance material for consumers and businesses about the ban.
The standard and detailed information for businesses including how they can identify and quantify costs that can be passed onto a consumer as a surcharge, are available at the Reserve Bank website.
Filed in category:
Uncategorised