Read time:

1:30min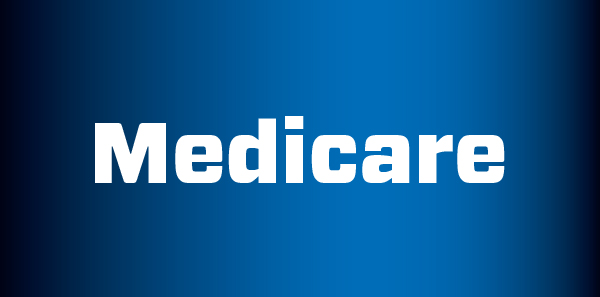 By Rhiannon Riches
Optometrists conducted more than 8.09 million consultations in 2014, an increase from 7.66 million in 2013.
According to recent Medicare statistics, expenditure on optometry in 2014 reached $399.8 million, compared with $376 million in 2013.
Optometry Australia's standards and research advisor Dr Patricia Kiely analysed optometry's performance after Medicare released statistics for the end of the calendar year.
Dr Kiely said the increase in expenditure was due to the increase in the number of consultations only, as there had been no increase to Medicare Benefits Schedule fees since indexation in November 2012.
In June 2013, the Gillard Government announced its decision to delay MBS indexation for eight months, pushing it back from November 2013 to July 2014, which would align indexation with the financial year.
The increase due to come into effect on 1 July 2014 did not take place under the Abbott Government. Instead, the delay in indexation has been extended by the Abbott Government to 2018.
2014 Medicare data
•  8,099,233 consultations
•  $399,769,949 expenditure on optometry
•  33,979 consultations per 100,000 people, an average of 0.34 visits per person per year
•  $1,677,174 expenditure per 100,000 people, an average of $16.77 per person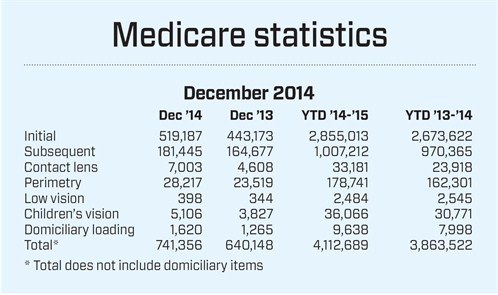 Filed in category:
Uncategorised