Read time:

1:30min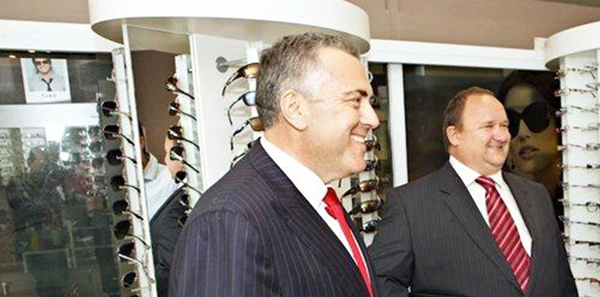 The Department of Veterans' Affairs Optical Advisory Committee will be abolished as part of further cuts to health spending, Federal Treasurer Joe Hockey has announced.
The committee's functions will be merged into the Allied Health Advisory Committee, with which the DVA Dental Advisory Committee will also merge.
The cuts were made public in the 2014-2015 Mid-year Economic and Fiscal Outlook, released on 15 December.
The National Diabetes Advisory Group will also be axed, and the National Health and Medical Research Council will become part of a shared services roll-out, sharing the Department of Health's corporate services.
Optometry Australia CEO Genevieve Quilty expressed disappointment on learning in The Australian of the abolition of the DVA Optical Advisory Committee. More details came to light in a press release on 15 December from the Minister for Finance, Mathias Cormann.
'The DVA Optical Advisory Committee was set up in the 1970s, during Professor Brian Layland's time as National President. It met every six months and included RANZCO, dispensers and Optometry Australia,' Ms Quilty said.
'The committee provided an important regular platform for DVA to hear from our profession, as well as ophthalmologists and dispensers, with respect to matters unique to veterans seeking eye care.
'Optometry Australia will continue to represent the views of its members to DVA in other ways—including through the newly-appointed optical adviser, a position for which we lobbied hard to be reappointed following a period without such as advisor providing expert information to DVA.'
Ms Quilty said she would write to the Minister for Veterans' Affairs, Michael Ronaldson, to convey her concerns about the cut, but she expected to continue a good working relationship with the DVA.
The DVA recently reappointed an optical adviser, David Welch, and this position appears unaffected by the cuts announced as part of the mid-year economic and fiscal outlook.
'We remain positive that the recently reappointed DVA optical adviser will provide important information to DVA to ensure it understands the optical sector well,' Ms Quilty said.
Filed in category:
Uncategorised