Read time:

1:30min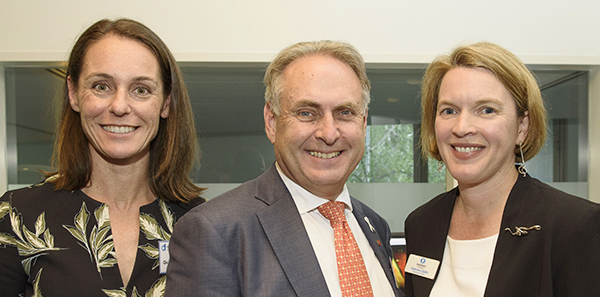 (L-R) Optometrist Giuliana Baggoley, MP Don Farrell and Genevieve Quilty
______________________________
By Ashleigh McMillan  
Journalist
Members of Parliament had their eyes examined to mark World Diabetes Day at an event in Canberra on 23 November.
The 'Eyes on Diabetes' event was sponsored by the Eye Health and Vision Care Parliamentary Friends Group and the Diabetes Parliamentary Friends Group, to raise awareness of diabetes-related eye disease.
Federal Minister for Health and Aged Care Susan Ley, Assistant Minister for Health and Aged Care Ken Wyatt, and Shadow Health for Health Catherine King attended and had their eyes tested with an Optus UWF retinal scanner.
Optometry Australia CEO Genevieve Quilty said the event was a platform for the organisation to discuss issues in the eye-care sector with Members of Parliament.
'The event brought together two Parliamentary Friends groups to talk about the importance of regular preventative eye health for people with diabetes. The commencement of a new item for GPs to screen for diabetic retinopathy was also noted,' she said.
'The key aim of the event was to promote early detection of diabetic eye disease. This event allowed discussion with many politicians with an interest in eye care from all sides of politics, and about the role of optometrists in this early detection.'
Speakers at the event included Ms Ley, Diabetes Australia CEO Greg Johnston and Vision 2020 CEO Carla Northam.
The Eye Health and Vision group is co-chaired by Amanda Rishworth and Dr Andrew Laming; Rowan Ramsay and Graham Perrett co-chair the Diabetes group. They opened and closed the event.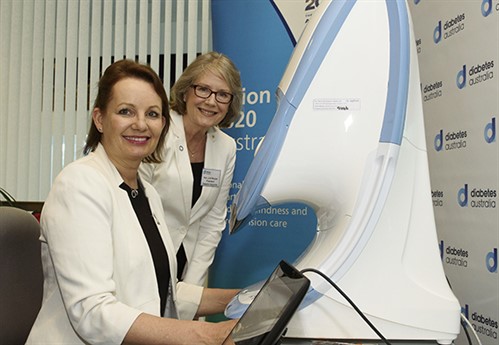 (L-R) Minister for Health Sussan Ley and MP Judi Moylan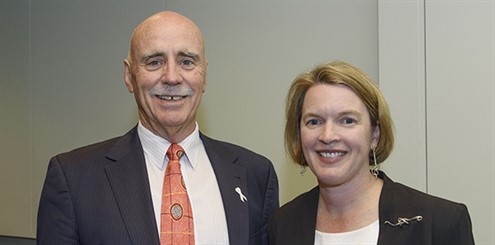 Shadow Minister for Indigenous Health Warren Snowdon and Genevieve Quilty
Filed in category:
Uncategorised