Read time:

1:30min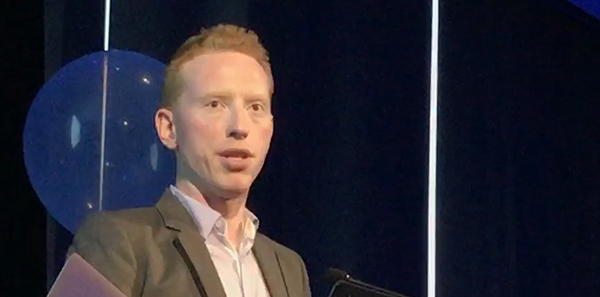 Josh Clark
______________________________
By Ashleigh McMillan
Journalist
Optometrist Josh Clark has had encouraging patient results from trialling a new Alcon lens, the new Air Optix plus HydraGlyde monthly replacement lens which has been launched nationally.
Mr Clark trialled the lenses on 14 patients while practising at OPSM Launceston. He says that of the eight patients who already wore Air Optix lenses, seven could notice a difference in their contact lens wear when changed to the Air Optix plus HydraGlyde lenses over the two-week trial.
'When I'm prescribing a monthly lens, the two factors I'm looking for are lack of dryness and comfort for the patient. Of those surveyed, wearers noticed a difference on every day of contact lens wear, not just on the first day, but continually for the month.
'Of the four patients who were wearing different contact lens brands, three said they had a better lens experience. For the new contact lens wearers, they had nothing to compare it to, so I asked if they had had a successful contact lens experience and both agreed that they did. From a clinical point of view, these are really encouraging results,' Mr Clark said.
Alcon says the new lenses combine the patented SmartShield Technology, which helps resist lipid deposits and improve on lens wettability, and the HydraGlyde Moisture Matrix, a wetting agent for silicone hydrogel lenses which attracts lens surface moisture. Alcon has also updated the packaging for the Air Optix lenses.
Case study
In a case study presented during the launch in Melbourne on 22 February, Mr Clark discussed the case of a female patient  JJ, a 36-year-old personal trainer who had been wearing two-weekly contact lenses for many years. Her visual acuity was R -2.00, L -2.50, with corrected vision with contact lenses 6/7.5 in both eyes.
'JJ's eyes felt sore, red and uncomfortable all the time, but blamed her symptoms on her stressful lifestyle and too much computer work,' Mr Clark said.
'To try and cope, she started to use lubricating eye-drops and Murine eye-drops five or more times a day. She felt embarrassed with her clients because her eyes were red, and some of her clients told her that she looked hung-over. She was also not seeing as clearly with her contacts as she was with her glasses.
'Having a look under the slitlamp, there were mild lipid deposits on both contact lenses, grade one papillae under both superior lids, mild corneal staining in both eyes and grade two bulbar conjunctival redness in both eyes, which might mean there's a bit of hypoxia going on here,' he said.
Mr Clark said the lipid deposits on the lens surface were causing irritation and inflammation on the eyelids, and when JJ blinked, it was causing staining on the cornea. Her prescription did not change but her contacts were switched to Air Optix plus HydraGlyde.
'We got a really positive outcome. When she returned to me two weeks later, she said that her eyes felt normal again, which is fantastic,' Mr Clark said. 'Her vision was a crisp 6/6 in both eyes, and there were no lipid deposits on the lens surface, the papillae had improved in both eyes and there was no corneal staining. An encouraging thing she said was that her clients now say that she looks fresh.'
Filed in category:
Uncategorised