Read time:

1:30min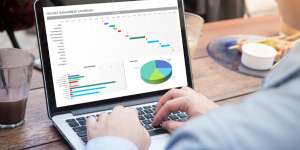 Optometry Australia has launched a new glaucoma billing tool to assist optometry practices in understanding the financial viability and requirements for glaucoma management within their practice.
The tool has been set up to do all the complicated maths for you when it comes to pricing collaborative glaucoma treatment services. It looks at everything from equipment usage, staffing and patient numbers, which MBS items you are likely to bill, how many appointments are required, and out of pocket fees to meet your target profit margins.
Ben Hamlyn, Optometry Development Manager at Optometry Australia, said: 'This new tool has been created to encourage practices to participate in glaucoma management. It makes it much easier for our members to understand the financial requirements of their practice to achieve viability of this care.
'Ophthalmologists are primarily responsible for glaucoma care in Australia; however, we know that wait times for public ophthalmology services can be over a year long, and that optometrists have the skills to assist with many glaucoma patients. After consulting with colleagues and stakeholders in the sector, we've identified that a collaborative care model, where optometrists provide regular care and follow-up for glaucoma cases, with pre-specified criteria for escalation to ophthalmology, will provide high-value care to the community and reduce the burden on the health system.
'The extent of the collaboration depends on the local circumstances and the relationships between the optometrists, ophthalmologists and hospitals. The tool will also assist those who manage glaucoma independently to understand their billing requirements to break even or for target profits.
'It's been shown during trials in both in Australia and overseas that collaborative care can lead to improved patient outcomes and reduced healthcare costs. Following extensive interviews with optometrists across Australia, we noted that there was significant scope for an increase in collaborative care, but that current Medicare funding alone is not sufficient to make this financially attractive for optometry practices. This tool allows practices to explore how they can make glaucoma care financially viable.'
Optometry Australia has undertaken economic modelling to understand how incorporating comprehensive glaucoma care impacts practice turnover and viability. The new tool is a step forward as we work towards making collaborative care an easy, accessible, and cost-effective solution for optometrists, healthcare payers and patients.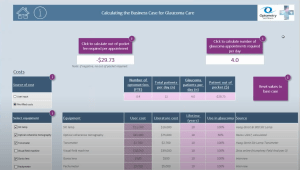 The new glaucoma billing tool has been created in a Microsoft Excel workbook that you can download and begin using. You'll need to have Microsoft Office installed on your computer to access it. Setting up the tool for your practice may take some time, as you'll need to input quite a bit of practice-specific information alongside the pre-filled details. Once this has been done once, however, it will become quick and easy to use.
Watch our step by step video guide on how to use the glaucoma billing tool and download the tool here (under the glaucoma dropdown menu).
Filed in category:
Member resources
,
Workplace
Tagged as:
Glaucoma