Read time:

1:30min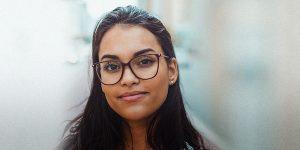 New findings from Optometry Australia have revealed 97% of Australians are experiencing at least one eye related issue, raising concerns about the health and wellbeing of Australians' eyes.
In 2020, as part of its Good vision for life campaign, Optometry Australia commissioned research to gain a broad understanding of Australians' attitudes, beliefs and behaviours around maintaining their eye health. The resulting inaugural Vision Index was launchedjust before the onset of the global pandemic.
National Marketing and Engagement Manager Trinity Scarf said: 'We felt it was prudent to conduct similar research in 2022, to understand if and how things may have changed and what impact the pandemic may have had on Australians and their eye health.
'Much like the 2020 Vision Index, this year's report reveals a nation that places great importance on eye health in principle, yet misconceptions remain barriers to maintaining it.'
The 2022 Index found that while three in four Australians value vision as their most important sense, eye health issues have increased since 2020 and many have not seen an optometrist ever (13%) or within the last two years (26%).
Dry eyes, itchy eyes, dots in vision and difficulty seeing things far away were the most common eye issues reported by respondents, each issue respectively increasing in comparison to the 2020 Vision Index.
Respondents with myopia (short-sightedness) had increased to 40%, up 3% from 2020, and in line with predictions that over 50% of the global population will have the condition by 2050.
Luke Arundel, Chief Clinical Officer at Optometry Australia said the 2022 Index has revealed some troubling trends whereby Australians are neglecting important preventative care to ensure they maintain good vision for life.
'While some of the problems may initially seem benign, they can be precursors to more serious issues if left unattended,' he said.
'There have been sweeping lifestyle changes between the two reports due to the COVID-19 pandemic, as most of us have experienced lockdowns of varying lengths.'
The Index revealed 42% of respondents had increased screen time over the past 12 months while 52% said they spend from four to eight hours on their screens daily. Almost one-third (31%) said their eye health has been negatively impacted by increased screen time due to the COVID-19 pandemic.
'Increased screen time can have implications for our eyes, with issues such as tired, sore, strained eyes, dry eyes and headaches commonly reported,' said Mr Arundel.
He also noted significant concern that 27% of Australians are squinting to see road signs at night, 'which could pose an obvious risk to drivers and the community'.
Consistent with the 2020 Vision Index, this year's survey found that 13% of respondents have never had an eye exam with an optometrist.
Of this cohort, 29% have neglected an assessment as they believe their vision is perfect, 28% because they believe it is too expensive and 15% because they are afraid of the results.
Of the 86% who have had their eyes checked, 26% had their last visit to an optometrist in 2019 or earlier. Almost one in three (31%) had to postpone an appointment due to COVID restrictions.
You can access the 2022 Vision Index here.
The 2022 Vision Index was conducted via an online survey by Empirica Research on behalf of Optometry Australia. The survey sampled 1,000 demographically representative Australians from 25 February 2022 to 3 March 2022.
Filed in category:
General news
,
Marketing
,
Member resources
Tagged as:
Good vision for life
,
Marketing