Read time:

1:30min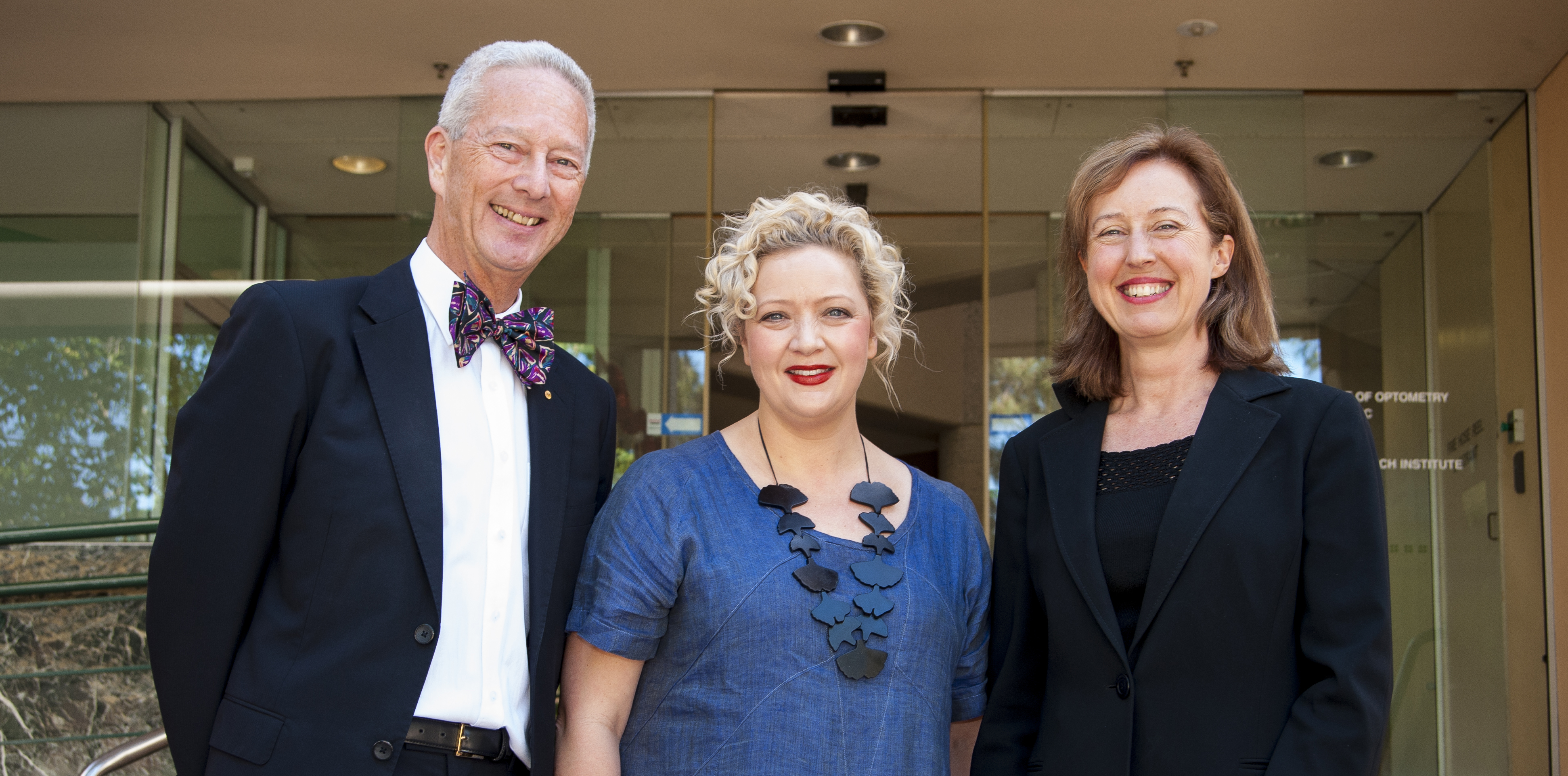 Australian College of Optometry President, Professor Nathan Efron, and CEO Maureen O'Keefe, with Victoria's Minister for Health Jill Hennessy (centre) at the ACO yesterday      Photo: ACO
______________________________
By Rhiannon Riches
Assistant Editor
Funding from the Victorian Government will support the opening of a new glaucoma clinic in Melbourne in 2016.
A $200,000 innovation grant has been awarded to establish the clinic, a joint project between the Australian College of Optometry and The Royal Victorian Eye and Ear Hospital, and is set to open in February.
The clinic will be located at the ACO in Carlton and will manage patients with suspected or early glaucoma. Dr Linda Malesic from the RVEEH is project manager of the new clinic.
Victorian Health Minister Jill Hennessy made the announcement on 17 December while attending the 30-year anniversary celebrations of the Victorian Eyecare Service (VES) at the ACO.
She said the new glaucoma clinic aimed to address the existing and growing demand for glaucoma services and timely treatment for patients.
'With this funding, it is hoped that eye-care practitioners can see an extra 80 to 100 glaucoma patients, or people at risk of glaucoma, per month,' she said.
Ms Hennessy paid tribute to Tom Roper, who was health minister when the VES was established in 1985 to provide eye care for disadvantaged Victorians on low incomes. He is credited as being the political architect of the VES.
Professor Barry Cole, then head of the ACO, is credited as being the clinical architect. Both were present at the anniversary celebrations.
The ACO's CEO Maureen O'Keefe said the VES now serviced more than 50 community locations and partners with more than 80 rural optometrists from areas including Shepparton, Wonthaggi and Geelong.
The Victorian Government provided the VES with $6.5 million in funding last year.
Filed in category:
Uncategorised