Read time:

1:30min
Children at Carlton Gardens Primary School in Melbourne star in a 45-second video for the web, as part of Optometry Australia's Children's Vision Campaign
______________________________
JANUARY
Optometry leader Joe Chakman made Member of the Order of Australia
Optometrists Association's former CEO of 30 years, Joe Chakman, was made a Member in the General Division of the Order of Australia in the Australia Day honours.
Jane Duffy, Peter Lewis, Peter Stewart and Susan Walton were each awarded the Medal of the Order of Australia in this year's Queen's Birthday Honours in June. Northern Territory optometrist Helen Summers was named in the Australian Businesswomen's Network 2014 Hall of Fame.
FEBRUARY
Hazelwood fire causes eye problems in Latrobe Valley
Optometrists working in Victoria's Latrobe Valley treated residents for sore eyes caused by falling ash as a fire continued to burn inside an open-cut coal mine at Hazelwood power station.
MARCH
Hess awarded Collin Medal
World leader in amblyopia, Professor Robert Hess, was presented with the 2013 H Barry Collin Research Medal at SRC, in recognition of his outstanding contribution to the advancement of knowledge in optometry.
APRIL
Domiciliary care deserves better remuneration
Optometrist Susan Kalff with domiciliary care patient Nina. Optometry Australia asked the Australian Government for better remuneration for practitioners who provide domiciliary visits to aged-care facilities and patients in their homes.
MAY
Weight lifted as fee cap removed
Optometrists were given seven months to reconsider their billing structure following an announcement in the Federal Budget that the Medicare fee cap was to be removed.
JUNE
New name, new direction
Optometrists Association Australia announced it planned to change its name to Optometry Australia and focus on asserting itself as a powerful, united voice for the profession. It has now legally changed its name.
JULY
Workforce report forecasts 1,200 excess by 2036
Optometry Australia renewed its pledge to the profession to advocate for a balanced optometry workforce, following the results of its latest workforce study that predicted an over-supply of optometrists in Australia.
AUGUST
Supreme Court trial adjourned, glaucoma guidelines in force
Glaucoma guidelines remained in force as a legal challenge in the Queensland Supreme Court involving the RANZCO and the ASO, and the Optometry Board of Australia, was adjourned until 1 December. An out of court settlement was reached in November.
SEPTEMBER
Leaders set scene for new strategy
Optometry Australia leaders met to plan the organisation's strategic direction, charting a course from 2015 to 2018.
OCTOBER
ProVision marks 25 years
ProVision celebrated its 25th anniversary—and 400th member—this year at a conference in Hobart, marking its achievements in growing independent practice throughout Australia. Pictured are members of the second board of Australia's Independent Optometrists, now ProVision, (L-R) John Jennings, Andrew Thomas, Brian Layland, Heather Waldron, Joe Chakman, Lisa Williams and Micheal Knipe.
NOVEMBER
All eyes turn to new CPD accreditation business venture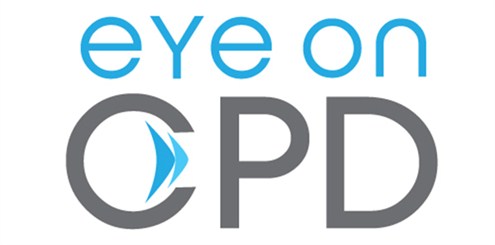 Optometry Australia launched a new business arm, Eye on CPD, after being appointed as the program administrator to accredit the optometry profession's continuing professional development activities.
DECEMBER
Profession prepares for Medicare changes on 1 January
Since May 2014 when changes to optometry consultations on the Medicare Benefits Schedule were announced, Optometry Australia provided members with regular updates on changes expected and how to prepare for them. With the changes due to come into force next week, the latest resources answer commonly asked questions and support practices to adapt.
Filed in category:
Uncategorised