Read time:

1:30min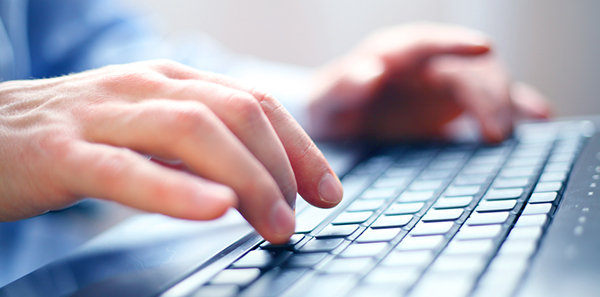 Optometrists Association has recommended members opt out of a new online health practitioner directory because of uncertainty over whether patient testimonials published will be legal.
Health insurance fund nib expects to launch its Whitecoat website, www.whitecoat.com.au, in November enabling the public, not just nib members, to search and compare ancillary health providers.
The Health Practitioner Regulation National Law prohibits the use of testimonials in the advertising of health services with penalties including a $5,000 fine and cancelled registration.
Optometrists Association CEO Genevieve Quilty said the association understood that until AHPRA provided guidance on whether patient testimonials on the website complied with the national law's prohibition on testimonials, the association recommended members opt out of this aspect of the Whitecoat directory.
Nib has written to practitioners, inviting them to logon and update their provider profile.
If practitioners elect to participate, Whitecoat will then publish online information about the practice and publicly generated ratings titled 'likelihood to recommend score' and 'comparative cost score' as well as written comment from nib members on non-clinical services they had received recently.
While providers cannot opt out of Whitecoat, they can opt out of displaying these scores and comments and if they do, only their name and practice address will appear online.
'At this stage the association remains concerned with Whitecoat's functionality with respect to the ability of policyholders to provide comments on their service experience,' Ms Quilty said.
'As health practitioners regulated under the Health Practitioner Regulation National Law Acts in each jurisdiction, each registered optometrist has a personal obligation to ensure they abide by advertising laws contained in the national law including the prohibition against testimonials.
'While nib has committed to screening clinical comments by patients and you can opt to review comments before they go live, the ultimate responsibility lies with you and not nib and you need to ensure that you are not breaching the national law and are adhering to advertising requirements,' she said.
Nib's group manager of Australian residents health insurance, Rhod McKensey, said nib had incorporated AHPRA's guidance on testimonials into website moderation guidelines.
'AHPRA has indicated it is mainly concerned about comments that are clinical in nature. Our moderation guidelines do not permit the publication of such comments but there is still a risk that all testimonials including those of a non-clinical nature are prohibited under the national law,' he said.
Ms Quilty agreed that ­AHPRA might have an alternative view if the moderation process failed.
'We encourage members to carefully assess this request to participate in Whitecoat and contact the association if they have further questions,' she said.
The comparative cost score is a rating based on costs charged by optometrists and for optical appliances. Claims data will be used to calculate the score, with a rating from one representing low average charges, to five for high average charges.
Only nib customers provide comment on the cost and likely-to-recommend ratings.
'Nib suggested this service would allow providers to promote their business and services to a wider audience,' Ms Quilty said.
'Optometrists have a variety of ways to promote their services including the association's own "Find an optometrist" function on its website, which is fully under their own control given the legal obligations registered optometrists have with respect to advertising.'
Nib says the site will allow people to find and compare ancillary providers in their local area.
'Whitecoat is particularly useful for people who have moved to a new area, need treatment for a specialist service for the first time or just want to check out their own health-care specialist on Whitecoat,' Mr McKensey said.
Providers login to a provider area and can manage their profile by viewing and replying to customer comments, previewing comments and requesting changes before they go live.
An Optometry Board of Australia spokeswoman said optometrists should refer to current advertising guidelines which provided guidance on requirements of the national law regarding advertising.
She said the OBA was revising advertising guidelines which when published in the next few months, would include further guidance to practitioners about testimonials.
Optometrists Association will provide members with further information as it becomes available.
Nib has also developed FAQs, moderation guidelines and a public flyer.
Filed in category:
Uncategorised