Read time:

1:30min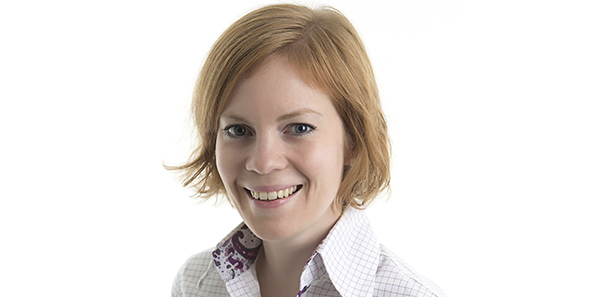 By Kate Gifford
President
The past month has seen my peer education travels take me to Hong Kong and Japan, with a detour to Melbourne for our last Optometry Australia Board meeting of the year.
The board meeting included a face-to-face discussion with the OBA leadership and executive regarding scheduled medicines changes, CPD and advertising; reporting from our auditor on Optometry Australia's 2015-2016 outcomes (stay tuned for our annual report to come after the December AGM) and an update from media buyers Media 33 on the initial outcomes of our Good Vision for Life campaign.
I was thrilled to see the enormous response to my Channel 7 interviews, which were aired on The Morning Show and The Daily Edition several times, and will be aired again in a second campaign burst in February next year.
The Facebook post sharing a YouTube video of my segment garnered over 5,000 engagements and more than 30 shares, including several by my cousins and extended family. You may smile, as I did, but the whole point of this campaign is to raise awareness of optometry among the community, so every share throws the message wider. Thanks to many of you who also shared it on your practice and personal Facebook pages, achieving the same dispersion for which we are aiming.
Have you heard us on the radio? More than 1.1 million people in September and 1.3 million in October have been reached through Good Vision for Life's live reads, tag lines and 'brought to you by' sponsorships across the Austereo network, including Triple M and HIT! stations.
The target audience, ages 40-59, is being reached through this mass media approach, which is supported through online presence. Before our Channel 7 television segment even aired, the Good Vision for Life campaign had achieved 4.5 million impressions over two months across radio, digital, social and written media.
While there is no perfect metric to directly measure the ideal outcome of the campaign, which would be more Australians having eye examinations, we know that multiple exposure to the message counts and so a positive ripple effect will continue with the second wave planned in early 2017 and beyond.
Recently in Hong Kong I attended Optometry WA's Centenary conference, a novel and successful event co-ordinated with the Hong Kong optical fair, with an aim to forge new professional connections with our nearby neighbours.
I also provided a continuing education lecture at Hong Kong Polytechnic University, where I learned that there are four categories of optometrist there. Part 1 optometrists graduated from HKPU or overseas institutions, and are equivalent to our non-therapeutic prescribing cohort in Australia. Part 2 cannot use diagnostics; Part 3 cannot prescribe contact lenses and Part 4 can only assess vision and prescribe spectacles, having historically learned their craft by apprenticeship.
Promoting high standards of eye care in Hong Kong means educating the public to the benefits of seeing a university-trained optometrist to provide comprehensive vision care. We are fortunate in Australia to know that our community is served by similarly skilled professionals with capacity to treat the whole eye, not just its refractive needs.
I write this column from Japan where it's snowing outside, a novel experience for a Queenslander, and I've experienced the first two and hopefully the last earthquakes of my life in only three days.
Optometry doesn't really exist over here; ophthalmologists provide primary eye care and fit contact lenses, resulting in a world-leading penetration of rigid contact lenses. I am here for the 65th anniversary of contact lens company Menicon, which does 90 per cent of its business in Japan, but the conference highlighted the global opportunities for the research, education and clinical aspects of our profession in areas such as contact lens safety, myopia control and even artificial intelligence.
On artificial intelligence, a fascinating session saw a futurist and a neuroscientist argue whether a machine would ever read and express the complexity of human emotions, which are by nature flawed and hence un-algorithm-able. I came away knowing that I know less than I thought.
There is no chance of our profession becoming stale or irrelevant with the speed of technological change in both society and our industry. The challenge will be to keep up.
A final note that the Optometry Australia Board was saddened to receive the recent resignation of our outstanding CEO, Genevieve Quilty, for family reasons.
Genevieve will continue in her role until mid-February and we have commenced a comprehensive recruitment process for this vital position. Optometry Australia's recent news article and media release on this topic only begin to paint the picture of the volume of amazing work Genevieve has done for our profession over more than five years as CEO, and another few before that working in our Policy team and as Deputy CEO.
Hers will be enormous shoes to fill but with a strong culture of collaboration across our federation and the trends in our industry, government and the not-for-profit sector, Optometry Australia has an important opportunity to define our next stage of evolution in serving our profession. 
Filed in category:
Uncategorised