Read time:

1:30min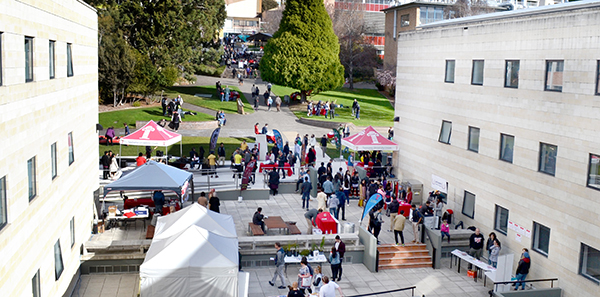 University of Tasmania   Image: University of Tasmania
______________________________
By Helen Carter
Journalist
An optometry program will start in Tasmania next year, enabling local students to begin study in their home state before transferring to South Australia to complete their degree.
It will be the first time that Tasmanian students will have been able to begin their optometry studies locally.
Starting in 2018, five Tasmanian students will access the optometry pathway by studying the first year of a general health science course at the University of Tasmania. In 2019, they will transfer to Flinders University in Adelaide for second-year optometry studies and will apply to be admitted to the Bachelor of Medical Science (Vision Science)/Master of Optometry course.
The move follows the announcement in August of a similar pathway between Flinders University and Curtin University in Western Australia. Curtin will take 20 WA students next year, who will also transfer to second-year optometry at Flinders in 2019.
Flinders University Head of Teaching (Optometry) in the College of Nursing and Health Sciences, Paul Constable said that like the WA students, the Tasmanian students would be guaranteed places in the South Australian course, provided they passed their first-year studies at the required level.
Employability, sustainability
'We are delighted to have this relationship with the University of Tasmania to provide Tasmanian students with the opportunity to practise optometry and offer them a pathway through Flinders,' Dr Constable told Optometry Australia.
'The move is to try to help support the Tasmanian population. Tasmania has a high proportion of older people as more retirees are moving there, so the population needs more health professionals.
'There is a commitment from the University of Tasmania to offer pathways into allied health and the university is working with other universities to explore possibilities. It's financially not possible to have an entire optometry school in Tasmania but this pathway would be viable.
'At this stage we don't envisage an impact on the number of places offered to students from South Australia, but like all programs we will monitor student numbers and graduate outcomes with respect to employability and react accordingly.'
Dr Constable said the pathway enabled first-year students to settle into university locally, take broad science subjects and be exposed to higher education before concentrating on optometry.  He said the Tasmanian health sciences course that they would be starting was equivalent to first year at Flinders, but also included topics related to Indigenous health.
Gaps in professional training
Professor Dom Geraghty from the School of Health Sciences, University of Tasmania, said that such partnerships had proved highly successful at addressing the shortfall in specific allied professions in Tasmania.
In 2016, Tasmania's Mercury newspaper reported that an advisory group, comprising the University of Tasmania and health stakeholders, was investigating ways of developing local training pathways to address gaps in the health sector.
The report stated that the gap in professional training had been a longstanding frustration for some in the allied health industry and forced many young Tasmanians to relocate interstate to study. Department of Employment data at the time showed Tasmania's allied health sector had the most occupations experiencing a state-wide shortage and the research blamed the shortage on lack of local training.
The latest Optometry Board of Australia figures show that as of June 2017, there were about 90 registered optometrists in Tasmania.
Details of the University of Tasmania optometry pathway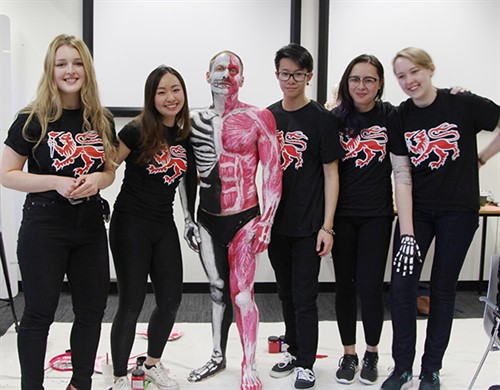 Human medical model and University of Tasmania students   Image: University of Tasmania
Filed in category:
Uncategorised