Read time:

1:30min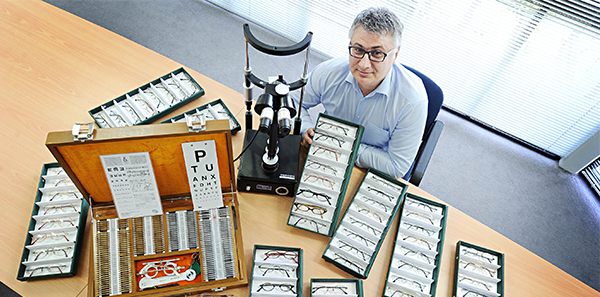 ______________________________
A Western Australian optometry team has provided optometric services to 70 homeless people in Perth as part of the 2013 Homeless Connect Project.
Homeless Connect Perth, held annually by The City of Perth and Volunteering WA, is based on a one-location model of service provision to homeless people, where business and community groups come together to provide free services to homeless people for a day.
Optometrists Association Western Australia Division has been involved since the project's inception in 2008 and has provided free eye examinations and spectacles to those in need.
Division CEO Tony Martella said the 2013 event on 14 November, held in Russell Square Northbridge, attracted almost 650 people.
'Food, clothes, toys and services were volunteered to provide the city's homeless with a one-stop-shop for everything they needed plus a little bit of pampering,' Mr Martella said.
'The day is a great initiative and relies on people coming together voluntarily to help others.'
He said Optometrists Association was fortunate to have many members and dispensing colleagues in Western Australia who willingly provided their help to make the day happen.
'There is also tremendous support from our company partners in Essilor, Perth Scientific and Harry Varelis of Ophthalmic Equipment Services. Each has been involved from the very first event and has been extremely generous with their support provided in equipment, products and their time.
'We greatly appreciate their ongoing support and assistance in making the day the success that it is,' Mr Martella said.
The City of Perth, in partnership with Volunteering WA, has organised Homeless Connect projects each November since 2008.
Homeless Connect events occur across Australian capital cities and regional centres.
The Council of Capital Cities Lord Mayors established Homeless Connect Australia to provide homeless individuals with a step on the path out of homelessness.
Homeless Connect events provide a unique opportunity for the community to participate in offering assistance to people experiencing homelessness.
For more information see the Homeless Connect website.
The Homeless Connect optometry team (L-R) Jeff Gorton from Perth Scientific
and his wife Sharron Gorton, nurse Jenny McDonald, Kiara Gorton, optometrists John
Palassis and Robyn Main, dispenser Yannick Laventure, optometrist Michael Yen
and Rodenstock dispenser Rob Johnson
Filed in category:
Uncategorised