Read time:

1:30min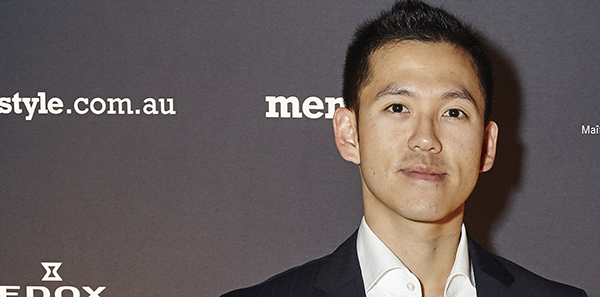 Shaun Chang at the Men's Style dinner   Photo: Men's Style
______________________________
By Helen Carter
Journalist
Young Sydney optometrist Shaun Chang is on a 2016 Men of Influence list for his services co-ordinating volunteer Australian optometrists to help the Sherpa people of Nepal.
Mr Chang was nominated for Men's Style magazine's ninth annual Men of Influence list which was released on 9 May when its winter issue went on sale. A formal dinner on the night honoured the nominees.  The list honours 'a group of men under 45 from diverse backgrounds and careers whose endeavours make them individuals of note.'
The magazine lists 38 men from around Australia whom it deems are the influential men of the year.  They include the CEO of Ferrari Australasia Herbert Appleroth, gold Logie winner and co-host of The Project Waleed Ali, cricketer David Warner, Ben Simmonds who is tipped to be the NBA's number one basketball draft pick, and the youngest winner of the America's Cup Jimmy Spithill.
'There's a lot of media people, sportsman, actors and performers. There are some big names in there. I don't know how I ended up on the list,' Mr Chang told Australian Optometry.
'I was very surprised and honoured. Perhaps someone noticed us through an Australian Associated Press article. There is no overall winner or award, it's just the recognition,' he said.
Eyes4Everest
Mr Chang hopes the recognition will benefit the optometry profession and Eyes4Everest.
He established Eyes4Everest, a not-for-profit organisation dedicated to treating preventable blindness in the Sargamatha (Mt Everest) National Park among the Sherpa people who risk their lives daily to ensure the safety of foreign climbers in the Himalayas.
'Anything that helps raise our profile and raise the much needed $80,000 to buy into a Kathmandu eye hospital,' he said.
Mr Chang said it was more sustainable to operate an eye hospital in a semi-metropolitan area and use the profit to continue mobile eye clinic services in the Everest region. Patients requiring eye surgery could be flown to the hospital for further treatment.
In 2013 he was trekking at Mount Everest when he stumbled into the Khunde Hilary Hospital built by Sir Edmund Hilary. Locked in storage were bags of donated spectacles and optical equipment. Staff told him many local school-children could not see the blackboard but expertise and facilities were unavailable to improve their vision.
He spoke with the head doctor and spent the day teaching staff to use optical equipment. He later returned in 2014 with an Eyes4Everest team including Brisbane optometrist Jenny Hsieh, Sydney optometrist Carina Trinh and his pharmacist brother Hong to train hospital staff in vision screening.
Many of the 150 school children they tested were very long-sighted, some were myopic and had macular dystrophy and many had sun damage to their eyes.
Demand extended the program to adults and in 2015, volunteer optometrists saw 472 children and adults, dispensed 108 pairs of spectacles and 50 topical medications, and identified 40 patients as requiring cataract surgery.
Others had UV-related ocular damage such as snow blindness and pterygium. The organisation plans to dispense polarised sunglasses during its 2016 trip.
Born in Taiwan, Mr Chang was educated in New Zealand before moving to Australia and graduating in optometry from the University of New South Wales in 2008. In 2011 he completed his Postgraduate Certificate in Ocular Therapeutics at the University of Melbourne.
He is undertaking a three-year Fellowship program with the Australasian College of Behavioural Optometrists and has a role educating young optometrists about behavioural optometry.
Eyes4Everest is seeking equipment donations for its mobile eye clinic and volunteer optometrists for its 2016 trip to Mount Everest Base Camp from 15 October to 3 November.
Email eyes4everest@gmail.com. A Trekking Challenge is also available for eight members of the public to help raise funds and take part in an 18-day trek.
Filed in category:
Uncategorised