Read time:

1:30min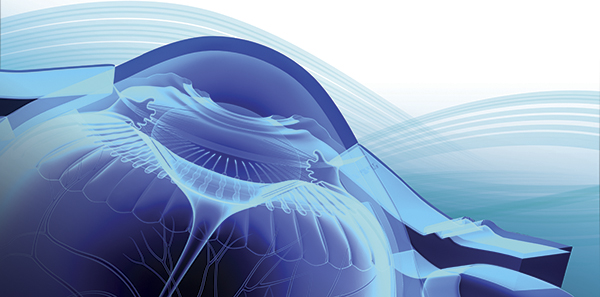 By Sandra Shaw
National Communications Manager
The latest issue of Pharma covers the ocular surface, looking at the cornea and contact lenses, and the effects of blue light.
Efron, Morgan and Woods deliver their 17th annual survey of Australian contact lens prescribing trends, confirming our nation's high rate of prescribing daily disposable lenses and silicone hydrogels as the material of choice. They note the strong use of multifocals over mono vision.
An article on ultraviolet and blue light damage looks at the impact on the cornea and conjunctiva, lens, vitreous and retina. Author Stuart Richer comes out in favour of UV and blue light blocking lenses and dietary carotenoid supplements.
There are articles for every optometrist. Hugh Bradshaw writes about cyclosporine for dry eye, Angelica Ly offers a case report on fundus autofluorescence imaging, and Tom Cunneen offers advice on management of watery eyes.
The latest issue of Pharma has been compiled with the support of the Cornea and Contact Lens Society of Australia. Margaret Lam provides case reports on contact lens management of anterior eye pathology and disease, and Lee Baumwol contributes the Therapeutic News of Note.
We have also updated the PBS list of medicines prescribed by optometrists.
Get off to a fresh start in the new CPD year and earn six therapeutic points by reading this issue of Pharma and answering multiple-choice questions online. Members who achieve a 70 per cent pass rate will have their points entered into their MyCPD record; those who don't achieve 70 per cent the first time can retake the test.
This CPD module will remain open until 30 November 2017.
Filed in category:
Uncategorised