Read time:

1:30min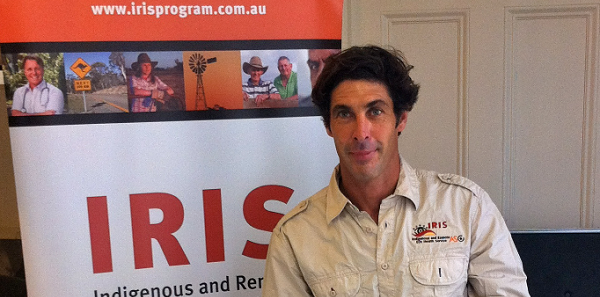 Patients in outlying communities that lack funding or appropriate storage space for a slitlamp table can now receive eye health diagnosis and treatment without needing to travel to a regional centre.
IRIS, the Indigenous and Remote Eye Health Service, has refurbished portable diagnostic and treatment equipment to treat patients 'on the spot' in Australia's rural and remote communities, eliminating the need to travel.
The refurbished equipment includes a fully-portable slitlamp table with power source, weighing 13 kilograms, a Haag Streit BM-900 slitlamp, and a full set of testing equipment including autorefractor/keratometer, tonometer, vertometer, trial set, binocular indirect ophthalmoscope and diagnostic lenses.
IRIS taskforce member and optometrist Rowan Churchill said the equipment had become available as a result of a previous IRIS project.
'In 2012, IRIS partnered with the Wuchopperen Health Service in Cape York, Queensland, to source federal government funding and procure an extensive range of high-quality eye health equipment for its regional eye program.
'As part of this, the Wuchopperen Health Service agreed to release its old equipment to IRIS for refurbishment,' Mr Churchill said.
Under Mr Churchill's management and with federal government assistance, IRIS was able to refurbish this equipment.
'Through the renovation of this equipment, IRIS is hoping to enable those communities across Australia that will never get a slitlamp table due to funding and storage issues, to now receive both diagnosis and treatment without the need to travel to a regional centre.
'Eye clinics set up in larger facilities that don't currently have a slitlamp available will also benefit, as will those with "greenfield" projects that have limited or no equipment,' Mr Churchill said.
The equipment is stored in custom-made transport boxes at IRIS headquarters in Brisbane, fully insured and able to be couriered to any part of Australia for indigenous and remote eye health initiatives.
IRIS has developed a range of short video clips explaining how to use the equipment. View the video below.
Expressions of interest in this equipment for outreach activities can be directed to Sam Chenoweth, IRIS program co-ordinator on 07 3831 3007 or iris@aso.asn.au.
Funded by the then Department of Health and Ageing, IRIS was established mid-2010 to deliver eye health services in Australia's rural and remote communities. It is a multidisciplinary taskforce comprising optometrists, ophthalmologists, eye health co-ordinators and representatives of the Australian Government.
IRIS is working towards securing funds for the 2013-2014 financial year.
For further information on the IRIS program, its activities and achievements, visit www.irisprogram.com.au.
Filed in category:
Uncategorised