Read time:

1:30min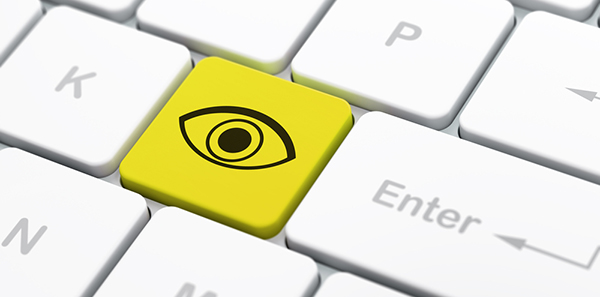 By Kirsty Machon
Journalist
An optometrist in a busy practice on Melbourne's outer fringes tells of being telephoned one afternoon by an irate man who identified himself as the father of a child who was patient at the practice.
The man's estranged wife had recently brought the child in for an examination and purchased glasses for her. Now the father questioned whether his daughter needed glasses, insisting he was entitled to see the child's prescription and examination results, and requesting that he be consulted on all clinical decisions concerning the child.
Compounding the issue, the mother had also disclosed private information about their relationship breakdown and the distress this was causing to the child, and this had been noted on the record card.
In another case example, an optometrist identified a patient with ocular symptoms of chlamydia. The patient was a medical student and wanted to be assured of the privacy of any electronic exchange during the referral and comanagement follow-up.
These are two examples of the sort of delicate situations that can arise in optometry where privacy might shift from being a theoretical concern to an immediate practical matter. Privacy legislation may at times seem like a bit of a burden. Despite the temptations to take shortcuts or brush the matter off as trivial, it's always good to be reminded of the reason the laws are there.
In March 2014, new Australian Privacy Principles were introduced. The Office of the Australian Information Commissioner has been consulting on resources for businesses that handle sensitive health information protected under the principles.
Visit this page of the Office of the Australian Information Commissioner for a summary of obligations of health-care providers under the Australian Privacy Principles (APPs).
The resources describe your requirements when collecting, handling or storing sensitive information, informed consent, sharing of information or disclosing information. Examples of common concerns and scenarios help give a practical dimension to the theory behind the principles. Remember that you may also have specific obligations about record-keeping under state legislation.
Visit this page on the Optometry Australia website for a full overview of what the practising optometrist needs to know about the Australian Privacy Principles (APPs).
Optometry Australia encourages all optometry practices to implement the changes needed to ensure compliance with the APPs.
Optometry Australia's national professional services manager, Luke Arundel, is available to discuss in confidence any situation where you may be uncertain about your privacy obligations, protecting patient information, or disclosure. Contact him on 03 9668 8560 or at l.arundel@optometry.org.au.
Filed in category:
Uncategorised