Read time:

1:30min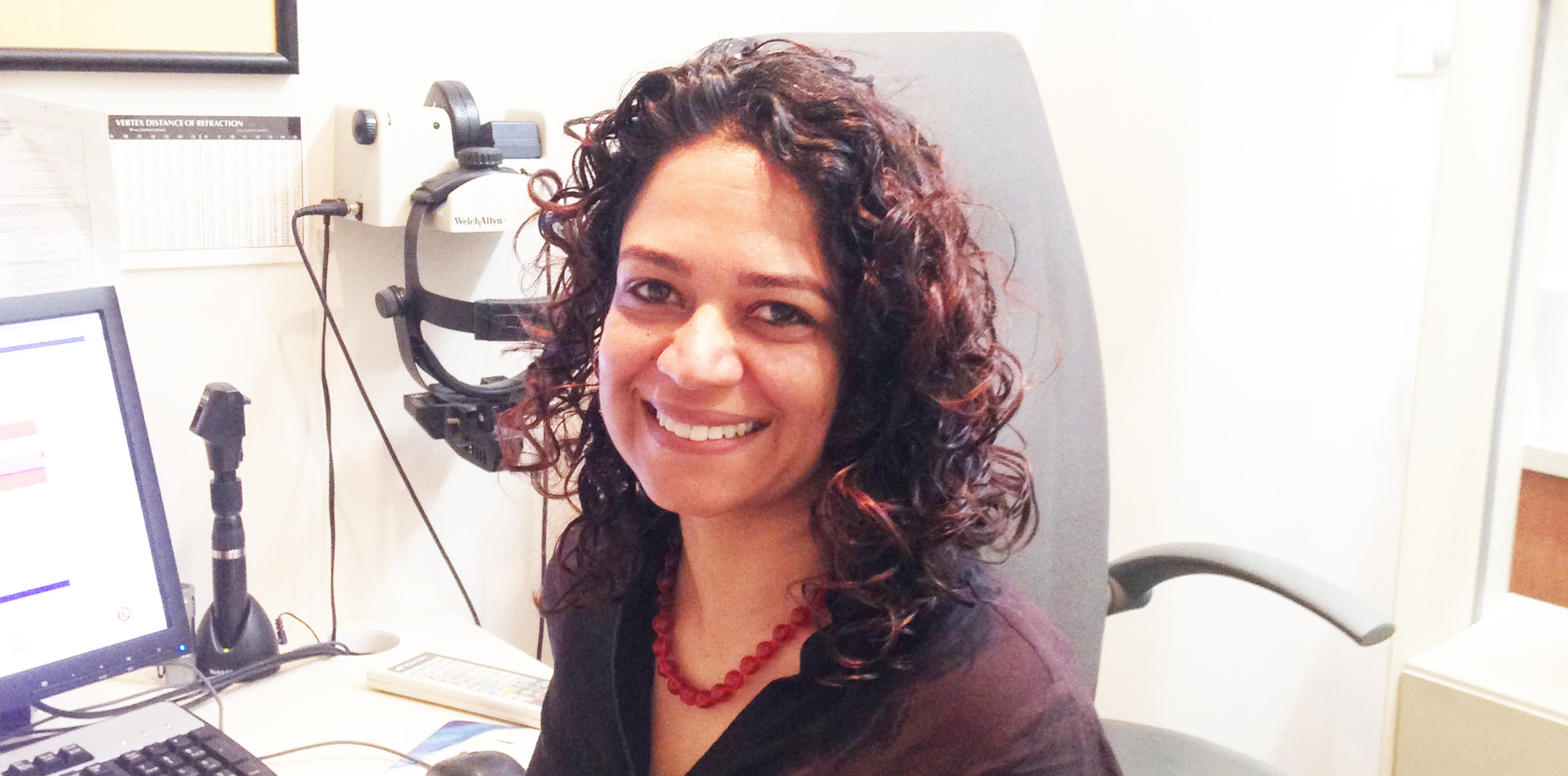 Salma Ismail
______________________________
By Ashleigh McMillan
Journalist
Optometrist Salma Ismail was looking for an opportunity to learn and grow in clinical practice when she joined Envision Optical in August 2016.
Having worked in public health for eight years, after being made redundant Ms Ismail says she became a locum optometrist across corporate and independent practices, as well as public health clinics.
'I thought about what my career path was going to be and which way to go, and I thought I'd do some locum work to see whether clinical optometry was what I really wanted to get back into.
'I was looking for something which was more of a niche and when I saw the advertisement for Envision Optical, I saw they had a focus on treating dry eyes, as well as orthokeratology. Orthokeratology is something that I hadn't any background in but I absolutely loved the idea of learning something new and using the technology here and upskilling.
'Director Andrew Bowden was great; he understood where I was coming from and he was looking for someone who was keen to learn,' she said.
Envision Optical was opened by Mr Bowden in 2010 and now has four practices across the Gold Coast. Ms Ismail works across the four practices full-time but primarily in Nerang.
She says her range of practice has been expended, with her clinical skills now extended to include using an IPL machine and the TearLab Osmolarity Test.
'It's been a massive learning curve because I was trained more in education development,' Ms Ismail said. 'I'm now becoming more up-to-date with new lenses and progressive lenses. The main thing has been dry eye; we're assessing for dry eye and we have Blephasteam on site, which we can use for people who need a bit more of the expression of meibomian grands.
'I've been hands on learning how to do that and I've done a couple of patients already and getting great results.
Ms Ismail says her background in public health assists in the management of ocular disease and the day-to-day workings of the practice. 'My experience has helped me to manage patients and see areas that we can improve within our clinical setting such as how to set up, as well as patient management such as education,' she said.
'Being able to look at it from a public health perspective where we can use the time that we have with patients educating them about eye diseases such as macular degeneration and using nutrition to be able to assist with the dry eye symptoms.
'Envision Optical is more like a family environment where people come in and you care about each individual, you spend more time with each patient and tailor your management according to the concerns that they are having,' she said.
Filed in category:
Uncategorised