Read time:

1:30min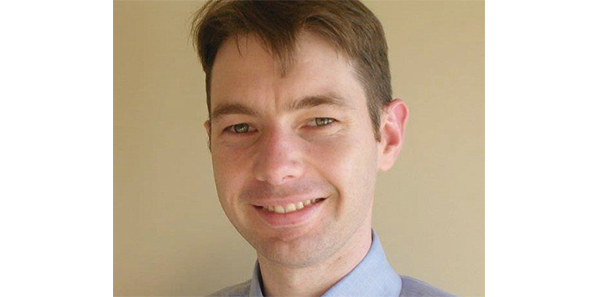 David Stephensen
______________________________
By Helen Carter
Journalist
Veterans are often older and sometimes more frail than other patients but delivering eye care to them is important and rewarding, says Brisbane optometrist David Stephensen.
Mr Stephensen, who sees one or two Department of Veterans' Affairs clients per week, said treating these patients was more rewarding professionally than financially because of poor remuneration from government.
'It's really about the small things and not great heroic stuff,' he said. 'For example, one of my veterans, a 96-year-old, likes working with model trains so we've aimed to keep him seeing the small screws despite his progressive macular degeneration.
'Often these patients have interesting stories. I have met some servicemen who served in the same battalion as my grandfather, a POW in Singapore, so it was interesting to hear more of the nature of their service,' Mr Stephensen said.
'The number of veterans we see is diminishing as the number of Second World War veterans with Gold Card entitlement decreases. We see more war widows these days who have received Gold Card entitlements following the passing of their spouse.'
Mr Stephensen said the veterans were generally older and male, a reflection of recruitment practices in the defence forces in the 20th century.
'In general their eye-care needs are no different from those of the general population and there are rarely issues specific to service with eye-care in veterans,' he said.
Mr Stephensen has started to see a few veterans from more recent conflicts including Afghanistan and Iraq with eye injuries or conditions from misadventure. He said practitioners may see more veterans with high explosive eye injuries in future.
Challenges
Mr Stephensen said the only challenges were trying to supply goods within the cost constraints of the Optical Aids Schedule and navigating the approvals process if the desired appliance could not be obtained within price guidelines in the schedule.
'Better remuneration is required, mainly in the appliances area, but also facilitating access to examinations such as optical coherence tomography,' he said.
'We submit our claims through the online facility in our practice management software. Wording is also key to obtaining approvals; make sure all Ts are crossed and I's are dotted.'
Mr Stephensen said he tried to deal with the DVA in writing so there was an audit trail.
'The veterans are very savvy and they can usually get better outcomes when they deal with DVA themselves than I can achieve on their behalf. The development of better communication channels between health professionals and DVA would be welcome,' he said.
DVA Committee
Mr Stephensen is one of six optometrists on Optometry Australia's DVA Advisory Committee which advises Optometry Australia on issues relating to delivery of eye care and optometric services to the veteran community.
'I joined to give a voice to optometrists who treat veterans and to help push for better remuneration for Gold Card holders for appliances including low vision appliances and spectacles,' he said. 'Remuneration is not much more than the device costs, and there are administration costs on top of that. There used to be fairer remuneration but it is not what I would regard as fair remuneration any more.'
Other committee members are optometrists Annette Alchin, Alvin Cong, Paul Graveson, Robert Howie and Fiona Moore. The convenor is Optometry Australia's national clinical policy adviser, optometrist Simon Hanna.
'It's important that we seek advice regarding access to service, billing, technology and efficiency from those who regularly deliver these services,' Mr Hanna said.
'Part of the group is representing Optometry Australia on a review of the Pricing Schedule for Visual Aids which is currently taking place to create a more contemporary document that is reflective of current technology and costs.'
An Optometry Australia submission to the review in February highlighted opportunities to enhance eye-care services offered to veterans and the inadequacy of item fees under the DVA schedule, encouraging more efficient methods of billing and claiming to help practitioners provide a more sustainable service to veterans.
The submission reinforced the need to reinstate annual indexation of consultation fees and optical aids, and to streamline interaction between the DVA and optometry service providers.
The Optical Aids Schedule review will be submitted to the Minister for Veterans' Affairs Dan Tehan for consideration as part of the DVA Review of Dental and Allied Health Programs. The review is considering the current scope of services provided under dental and allied health arrangements with a view to making recommendations to Mr Tehan in late 2016 for consideration in the 2017-2018 Budget.
Meeting with Minister
Optometry Australia CEO Genevieve Quilty and West Wyalong optometrist Tony Lord will meet with Mr Tehan on 23 November to discuss priorities in eye care for veterans.
'We'll be strongly speaking on behalf of the profession for flexibility and timely responses for veteran patients,' Ms Quilty said. 'Optometrist Paul Graveson is representing us on the committee reviewing appliance pricing so we'll also ask about timing as the review has been underway for some time.' 
The DVA has about 312,000 clients including veterans and war widows and widowers, according to the Australian Government Department of Veterans' Affairs Stats at a glance, September 2015 brochure. About 205,000 have DVA Health Cards, of which 150,000 have Gold Cards and 55,000 have White Cards.
'It is up to each optometrist to decide what they perceive their community obligation to be,' Mr Stephensen said. 'I feel I have an obligation as a health-care provider to help these patients.'
Optometry Australia information on veterans affairs 
Fact sheet on how to become a DVA service provider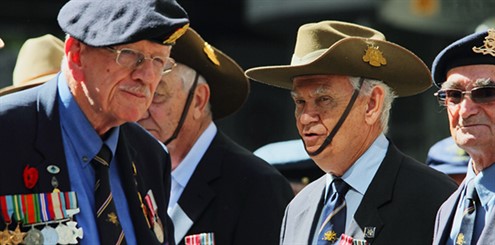 Filed in category:
Uncategorised