Read time:

1:30min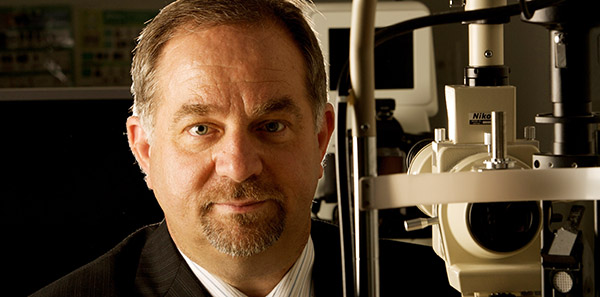 World Glaucoma Week ambassador Professor Michael Kalloniatis   Photo: Centre for Eye Health
______________________________
By Ashleigh McMillan
Journalist
Glaucoma Australia is calling for optometrists to inform patients that glaucoma can run in families.
With World Glaucoma Week on 6-12 March, practitioners are encouraged to have the conversation with glaucoma sufferers about getting family members tested. 
Director of the Centre for Eye Health Professor Michael Kalloniatis says optometrists play a key role in identifying patients at risk of glaucoma but need to encourage wider awareness.
'Half of glaucoma is undiagnosed so if there is glaucoma in the family, every family member should have an assessment as it significantly increases the risk,' Professor Kalloniatis said.
He says people delaying going to the optometrist need to understand that if they put off eye examinations, there is the possible risk of loss of sight.
'A very high proportion of the Australian population have had their eyes examined. We're screening a high proportion but it's not everyone, and it's just getting the high-risk people in optometric chairs that we need to do a better job at,' Professor Kalloniatis said.
Optometrists can host their own B.I.G. Breakfast during World Glaucoma Week to raise money for glaucoma awareness.
World Glaucoma Week ambassadors for 2016 include ophthalmologist Professor Ivan Goldberg, broadcaster Andrew Voss and Professor Kalloniatis.
People diagnosed with glaucoma can be referred to Glaucoma Australia for free education, support and specific eye-drop instillation training.
Contact Glaucoma Australia for a Resource Kit or phone 02 9906 6640.
Filed in category:
Uncategorised