Read time:

1:30min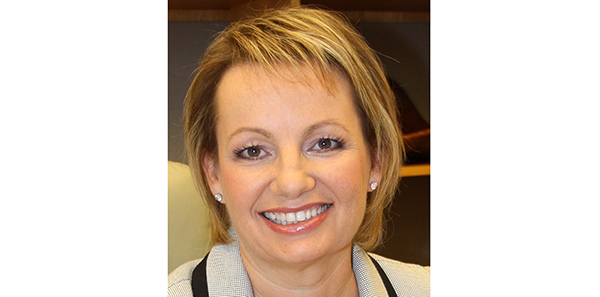 Federal Minister for Health Sussan Ley
________________________________
By Rhiannon Riches
Assistant Editor
Australia's Health Ministers have rejected a proposal to consolidate nine health boards with a low-regulatory workload, including the Optometry Board of Australia, into a single health professions board.
Optometry Australia CEO Genevieve Quilty said the organisation took a leadership role in lobbying against the amalgamation of the Optometry Board of Australia, alongside eight other affected professions.
Part of the proposal was for only one optometrist representative on a single board with eight other professions.
Federal, state and territory health ministers decided at the COAG Health Council meeting in Perth on 8 April to not consolidate nine health boards into one.
'We are very pleased with this reported outcome and will be meeting with AHPRA on 20 April to seek additional information with respect to this decision,' Ms Quilty said.
The Snowball review of the National Registration and Accreditation Scheme (NRAS) made the recommendation to consolidate boards as a means of improving efficiencies.
'The Snowball recommendation with respect to the proposed amalgamation of the so called "nine low risk regulatory boards" was not supported by evidence to suggest that our profession or optometry patients would benefit from the proposed changes,' Ms Quilty said.
Health Ministers did not rule out the possibility that changes may be required in the future to ensure the governance arrangements for the NRAS continue to be fit for purpose, according to a statement from the COAG Health Council.
'Health Ministers have agreed to amend the Health Practitioner Regulation National Law 2009 so that changes to the governance and membership of National Boards can be made by regulation,' the statement said.
Consultation with affected stakeholders would be required before any changes in regulation could progress.
Ms Quilty said any proposed regulatory changes would be carefully considered by Optometry Australia on behalf of the profession to ensure the proposal to move governance and membership of the regulatory boards to junior legislation.
'Optometry Australia will review carefully any proposal that suggests changes to governance by regulation as this has the potential to dilute the existing 2010 legislation, which includes provisions that each profession would be governed by its own regulatory board,' Ms Quilty said.
A win for members
The Health Ministers decision is a good outcome for Optometry Australia members because it:
Retains optometry's profession-specific regulatory board with important momentum for the core ideals of NRAS to protect public safety; facilitate workforce mobility; facilitate high quality education and training; assess overseas trained health practitioners; promote access to health services and develop a flexible, responsive and sustainable workforce
Retains profession-specific Standard setting, codes and guidelines
Retains the core ideal of optometrists' registration fees funding only optometry regulation, not the regulation of eight other non-related health professions.
Filed in category:
Uncategorised