Read time:

1:30min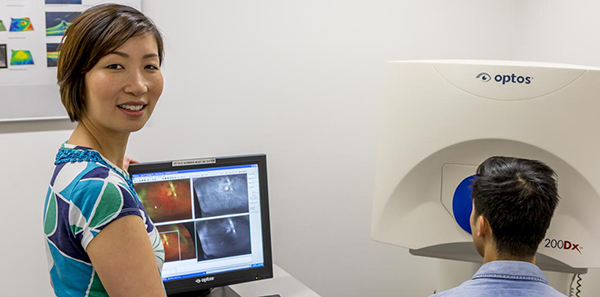 By Kirsty Machon
Journalist
Optometric support and assistance could be just what the doctor ordered.
Australia's general practitioner community is under increasing pressure from chronic health needs in the community, according to the results of a survey published in Australian Doctor. The survey was undertaken by the website Medical Director, looking at patterns of chronic disease visits in general practice between 2010 and 2014.
It found that 22 per cent of all GP visits were with patients who present with chronic conditions. Hypertension, depression and arthritis were the most commonly seen conditions.
General practitioners are also creating more care plans, sometimes daily.
For some patients hypertension and arthritis are chronic conditions with potential longer term links to concerns such as diabetic eye disease or inflammatory conditions of the eye.
This has prompted Optometry Australia policy manager, Skye Cappuccio, to suggest that it is helpful to remind local health practitioners of optometrists' skills, and the ways in which optometrists and GPs can support together the health of patients with chronic conditions.
'If a patient is hypertensive, it may suggest that they are at risk for conditions like diabetes,' Ms Cappuccio said.
'How much does your local general practice know about the skills you have in the diagnosis or monitoring of ocular hypertension or diabetic eye disease?
'Does the GP realise that if an inflammatory conditions is affecting the eye too, optometrists can provide symptom management, give a detailed report on what is really happening in a patient's eye, and be knowledgeable about relevant ophthalmology referral pathways?'
The time of the average GP consultation is increasing from 17 to 24 minutes, according to this particular research. Ms Cappuccio encourages members to make contact with GP practices in their area, introduce themselves and discuss how they can help assist with the eye-care burden of primary or chronic disease.
'There are resources and information about this on the Optometry Australia website.  and you can also contact your State Organisation for additional resources or ideas,' she said.
---
Filed in category:
Uncategorised