Read time:

1:30min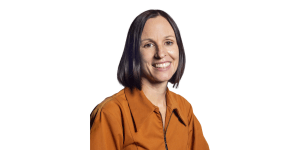 After a period of transition, Optometry Australia has announced that Skye Cappuccio, Interim CEO since October 2022, has been confirmed as permanent CEO of the organisation.
With a strong background in advocacy and policy, and with over 10 years with Optometry Australia, Skye is very well positioned to lead the organisation and continue to advance the interests of the optometry profession in Australia.
Prior to becoming CEO, Skye served as the National GM of Member Support and Optometry Advancement. During this time she was integral to numerous critical projects such as Optometry 2040, the successful campaign to secure the removal of the Medicare fee cap, major pieces of work around evolving scope of practice, and the strategic direction and implementation of our widely recognised CPD program, the Optometry Australia Institute of Excellence.
Supporting her demonstrated commitment to the optometry profession, Skye holds a Postgraduate Diploma of Public Health and is finalising her Masters Business Administration (MBA) with a focus on social impact. Skye is also a graduate of the Australian Institute of Company Directors.
In her role as CEO, Skye is committed to building on the foundation laid by her predecessor Lyn Brodie and ensuring that OA remains a strong and influential voice for optometry and optometrists in Australia, and a valued source of information, education and support for members. She remains particularly passionate about supporting ongoing evolution to ensure a robust future for the profession.
Commenting on her appointment, Skye said: 'I am delighted to have been appointed as CEO of Optometry Australia and feel inspired about continuing to work with our members, stakeholders and partners to advance the interests of our profession in Australia. We have an excellent team in place with a strong commitment to members, and it's a wonderful sector to work in.'
On behalf of the OA Board, National President Margaret Lam expressed its full confidence in Skye's ability to lead the organisation and deliver on its strategic objectives: 'Skye's demonstrated leadership, deep knowledge of the profession and her experience in advocacy and policy make her the ideal person to lead Optometry Australia into the future,' she said.
'We are delighted to have her as our CEO and look forward to continuing to work with her to support our members and advance the profession.'
Filed in category:
Appointments
,
Workplace