Read time:

1:30min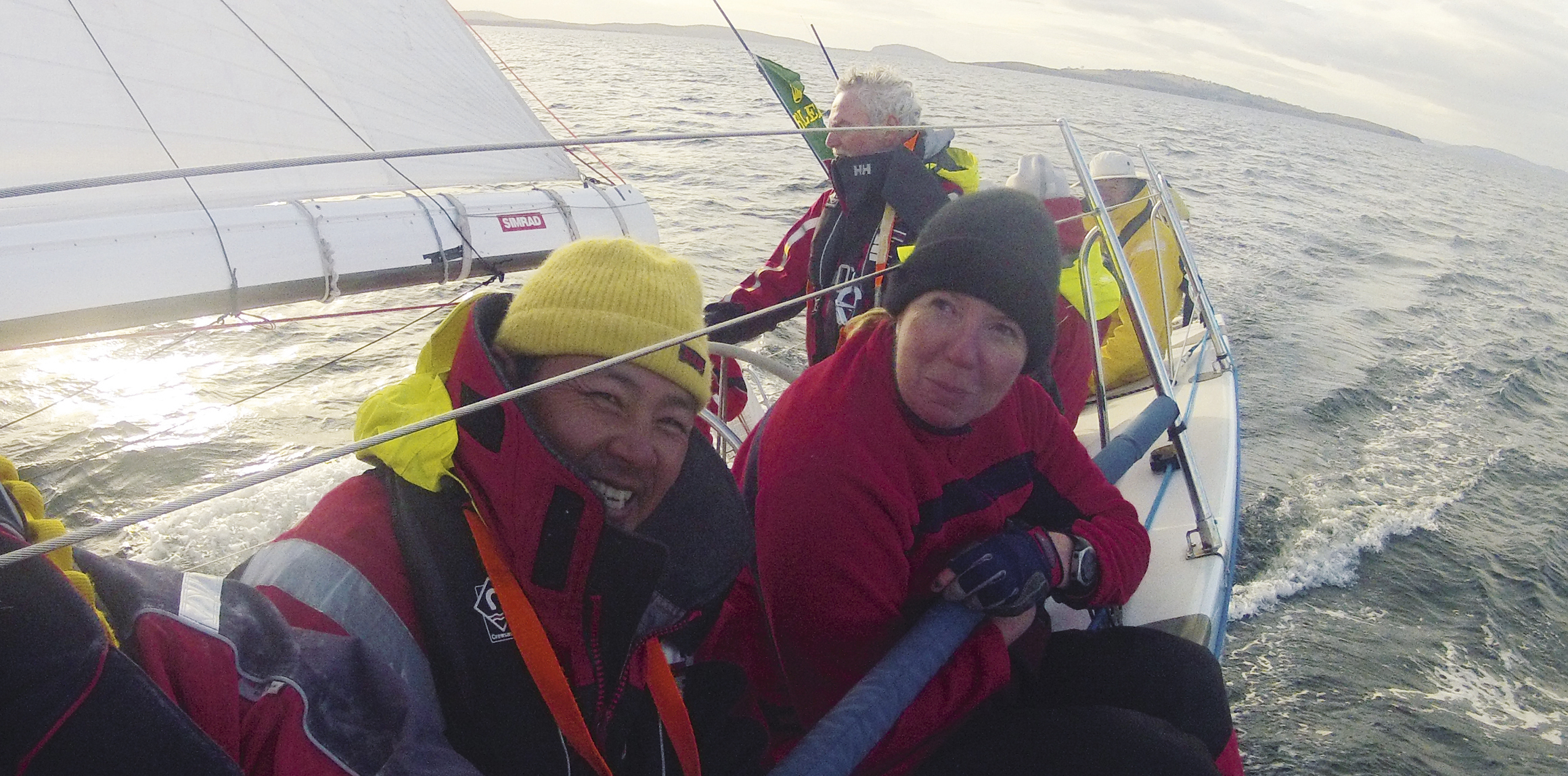 ______________________________
New South Wales optometrists made a strong showing in the 69th annual Sydney Hobart Yacht Race, beating windy conditions with teamwork and enthusiasm.
Warners Bay optometrist Stephen Chapman, skipper of the Venture 2, finished 20th with a time of 03.05.07.48.
Rockdale optometrist Albert Lee, sailing with Sailors with disAbilities on the Faceboat, finished 31st out of 84 finalists with a time of 03.18.28.50.
The Sailors with disAbilities crew had four members who had never made the journey before. Faceboat was skippered by Kirk Watson, who has retinitis pigmentosa. Mr Watson sails with his guide dog Tiller.
Albert Lee lost his legs in a train accident in 1982 but competes in wheelchair racing and wheelchair rugby to retain the strength needed to keep a yacht flying along.
'Heading down the east coast of Tasmania was hard work. The wind was constantly blowing in our face. There were difficult conditions with unfavourable winds,' he said.
'When one loses senses, you develop the rest of your senses and your skills to compensate. Our skipper Kirk has a great sense of the boat. He was an accomplished sailor before he started losing his vision to retinitis pigmentosa. The other blind crew member lost his sight in the Bali bombings. The crew had plenty of interesting members with some very interesting personal stories.'
Sailors with disAbilities is a not-for-profit organisation established in 1994, which uses sailing to change society's perceptions of the disabled.
'This year we ran a campaign called Faceboat to raise awareness for people with disabilities. It was also designed to get people involved in the race. If a sponsor donated $25 or more, an image of their face sailed to Hobart with us on the boat. We had a run-up of two months and well over 500 sponsors. We'll continue running that campaign to show everyone what disabled people can get up to,' Mr Lee said.
This race may have been Albert Lee's last. He is resolved that he is retired, with nothing to prove: three of his five attempts have seen the finish line.
'I won't be doing this again—it's all just too arduous for me. I've got a positive rate of success, I've proven I can do it. You never say never, but at this stage I don't want to do it ever again,' he said.
Family affair
Stephen Chapman was competing in his 16th Sydney to Hobart.
He recruited his sons, first-timer Rory (24) and Lucas (21) into the crew. This follows a Chapman family tradition, as Stephen learned sailing from his father when he was 12 years old.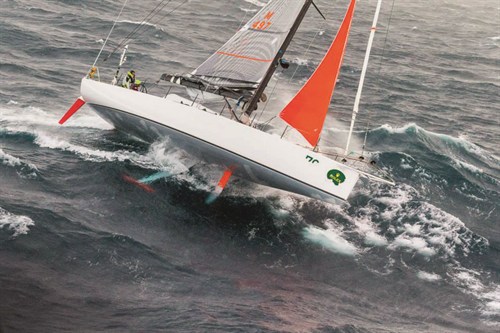 Venture 2 Photo: Rolex Sydney Hobart Yacht Race organisers
The youngest generation of Chapmans took to the race with great enthusiasm, prompting Stephen to become concerned that his sons are a bit 'speed mad'.
'I hope I haven't created a monster,' he said. 'The thing about the ocean is that you are in the hands of the raw power of nature. You have no control. You learn a lot of humility.'
Mr Chapman's camera was washed overboard and the mast of the Venture 2 was damaged during the return journey.
Filed in category:
Uncategorised