Read time:

1:30min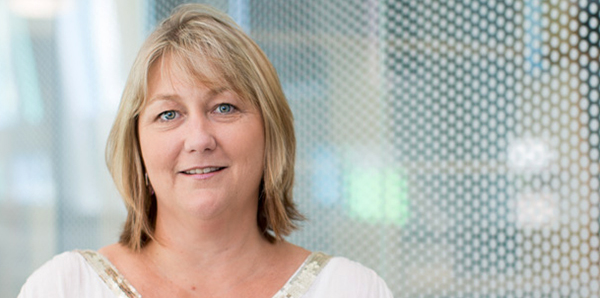 Orthoptist and PhD candidate Michelle Courtney-Harris  Photo: Anna Zhu
______________________________
By Rhiannon Riches
Assistant Editor
A vision screening tool for non-eye care health practitioners has been refined to improve detection and recognition of visual and ocular changes in patients diagnosed with stroke.
Orthoptist and PhD candidate at University of Technology Sydney (UTS), Michelle Courtney-Harris, has refined the tool, originally developed by Neryla Jolly from Ryde Rehabilitation Hospital in conjunction with the NSW Health Agency for Clinical Innovation.
An education package, allowing non-eye care health practitioners to easily adopt the tool when assessing stroke patients, is being developed.
'If we can improve non-eye care health practitioners' ability to assess and understand eye function through the screening tool and education package, then their over-referral rate will come down. This will make a real difference to the outcomes and speed of treatment in regional NSW, as currently there is an overburden due to the limitation of ophthalmological services available,' Ms Courtney-Harris said in a statement issued by UTS.
Ms Courtney-Harris said elderly people were more likely to have ongoing eye conditions, and more likely to experience stroke, making it difficult for non-eye care health practitioners to distinguish between a stroke-related and a pre-existing eye condition.
She said that if there were disturbances along the visual pathway, or the cranial nerve pathways, there could be ocular implications and patients could suffer from double vision, visual neglect and visual field loss. This would impact rehabilitation and possibly patients' ability to drive and have normal mobility in the long term.
The screening tool's main objective is to help non-eye care health professionals identify both pre-existing and newly-acquired eye conditions in patients diagnosed with stroke.
'The tool has the ability to identify an existing visual problem as well as new ones. If the visual problem is significant, then health practitioners can adapt their rehabilitative processes more appropriately,' Ms Courtney-Harris said.
She said the screening tool was simple enough to use for registrars, occupational therapists, physiotherapists or nurses to easily incorporate it into a routine examination of the patient.
The vision screening tool will be introduced into New South Wales hospitals in 2017.
Filed in category:
Uncategorised