Read time:

1:30min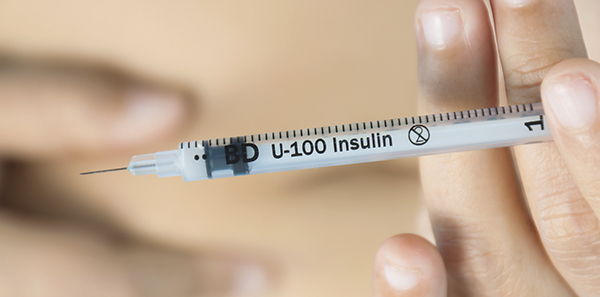 By Kirsty Machon
National Policy Manager
Optometry Australia has participated in a meeting on new Medicare items relating to retinal photography for diabetic patients.
Two new items on the Medicare schedule, announced in the May budget, will allow retinal photographs for Indigenous and non-Indigenous diabetic patients to be taken at the point of primary diabetes care, with patients to be referred to an optometrist or ophthalmologist when retinopathy is suspected or identified, or the photo quality is poor.
I attended the meeting yesterday in Melbourne as a representative of Optometry Australia.
There are opportunities for optometrists to work with and support local health services, including Aboriginal Health Services (AMS), to raise awareness of the role of optometry, provide support and information for GPs, and ensure the items provide an effective pathway to eye care.
Data shows that Indigenous patients in particular are at high risk of missing out on recommended eye examinations and the benefits of early detection of retinopathy.
The items, which will become active from 1 November 2016, were introduced to improve the numbers of people with diabetes accessing monitoring, care and treatment according to NHMRC guidelines.
The Department of Health will support the item with some funding for the purchase of retinal cameras. This will be available to eligible AMS and health services in identified priority areas, principally in rural and regional Australia.
Funding for training will support practitioners to use the cameras and grade the photos. The items will be able to be claimed by the medical practitioner providing the patient's primary diabetes care, once per year for Indigenous patients and biennially for all other patients. Patients must have no previous diagnosis of retinopathy.
Optometrists will play an important role in increasing the numbers of people with diabetic retinopathy receiving care and treatment. This may be more than taking referrals.
We encourage optometrists working in areas with an AMS or significant populations of people with diabetes to discuss with health services how your practice might be able to support effective outcomes for diabetic patients. This might include informal or formal arrangements with practices, to assist with or review image interpretation or provide technical advice to augment training, if the practice expects to make use of this item.
Optometry Australia will produce an information package and Q&A list about this item.
Comment from Optometry Australia CEO, Genevieve Quilty
Optometry Australia acknowledges members' concerns about the new item. We did not advocate for this item. We note that considerable confusion exists around this item and want to stress that it was never intended to be used for routine retinal photography.
The item is targeted at screening for appropriate referral only, not GP management of eye conditions, and is likely to affect only a small proportion of patients who are not yet seeing optometrists. The majority of funding is for priority areas and Aboriginal Medical Service centres in rural and regional Australia. The government's intent behind the introduction of this item is to screen and integrate into the eye-care system more patients with diabetes who are not currently under the care of an optometrist or ophthalmologist. 
The item is clearly restricted to Indigenous diabetic patients who have not had an eye examination in the previous 12 months, or non-Indigenous diabetic patients who have not had an eye examination in the previous 24 months. The patient must also have not had any previously diagnosed diabetic retinopathy. 
If the patient is under the regular care of an optometrist or has existing diabetic retinopathy, this renders them ineligible for the new retinal photography item. Inadequate non-mydriatic retinal photographs also trigger an immediate referral for a comprehensive diabetic eye examination.
The new Medicare item, which relates to non-mydriatic retinal photography for patients with diabetes, is limited and restricted in a way that Optometry Australia considers fair. Optometry Australia supports sustainable practice and is not suggesting members 'volunteer' time or services. 
The recent Melbourne meeting confirmed that potential for private commercial arrangements exist for optometrists to act as consultants for aiding in grading and classifying the images as well as providing essential training for this screening item.
Referral pathways are often influenced at grass-roots level by proactive engagement, and it provides a great opportunity for optometrists to connect and collaborate with their local GPs and to let them know they are available to receive new patients being referred under the item.
On a national level, Optometry Australia is delivering education at the RACGP conference and liaising with the AMA to ensure GPs understand optometry's important role in diabetic eye care and that referrals are appropriately triaged.
New member resources are being developed by Optometry Australia to aid practitioners in best utilising this new GP item to grow their practices and collaborate with their local GPs to work with them for the most optimal health outcome for all patients. 
Filed in category:
Uncategorised