Read time:

1:30min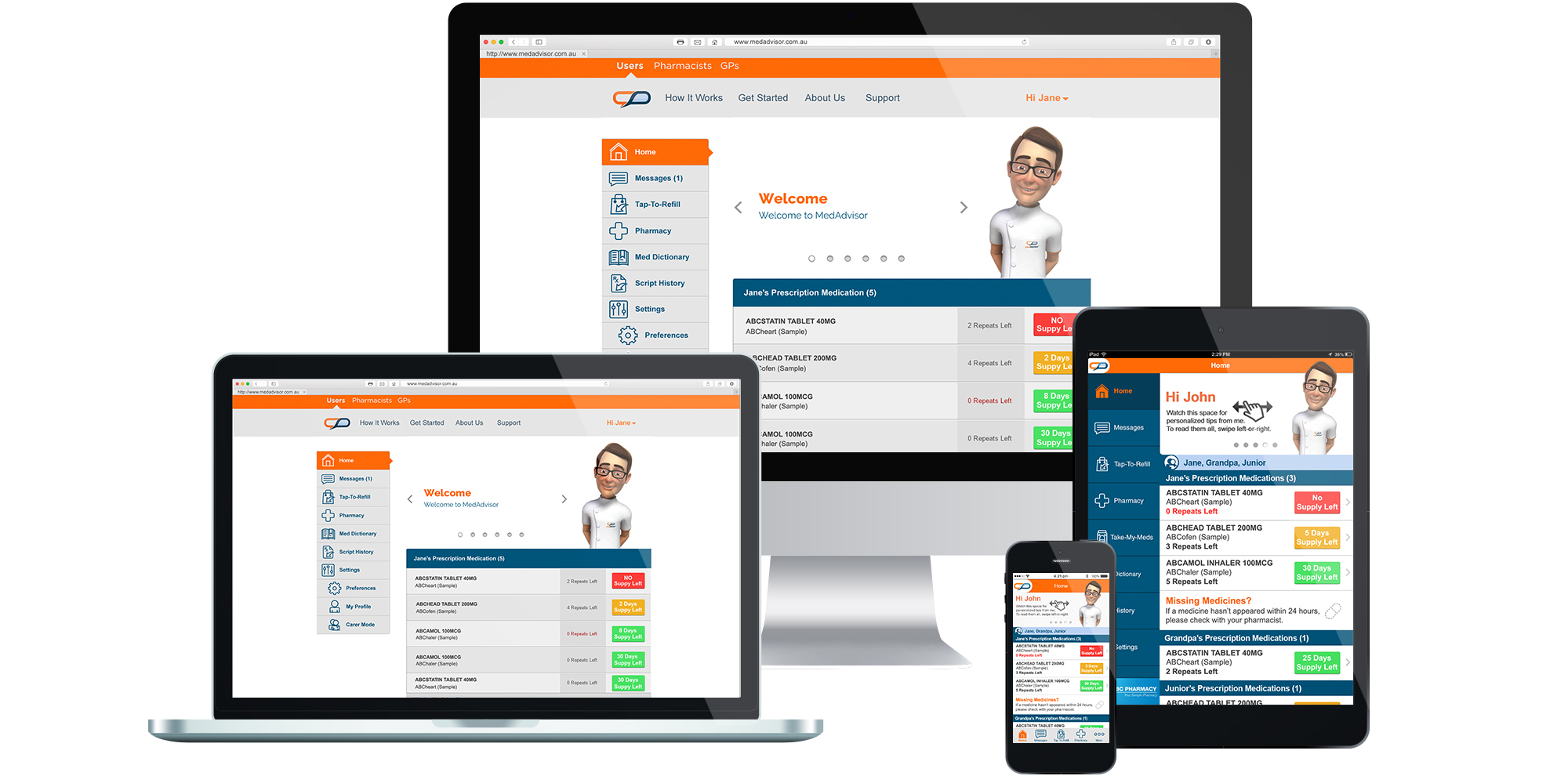 By Rhiannon Riches
Assistant Editor
An app designed to improve personal medication management could help glaucoma patients, who have one of the worst compliance rates.
Software developer MedAdvisor launched an app in 2013 to help people make the best possible use of medication, whether for heart disease, diabetes, glaucoma or any other condition.
MedAdvisor and Glaucoma Australia have signed a Memorandum of Understanding this week, to encourage patients living with glaucoma to utilise the app.
National executive officer Geoff Pollard said patients can access the MedAdvisor app on the Glaucoma Australia website.
'When patients with glaucoma are prescribed medications, they can visit the Glaucoma Australia website for information, education and support. Importantly, they can also sign up for MedAdvisor on the website. Glaucoma Australia's website is a "one stop shop" for glaucoma support,' Mr Pollard said.
MedAdvisor and Glaucoma Australia will also produce a series of patient education messages that will be delivered via the MedAdvisor app to help improve medication adherence and understanding of the condition.
MedAdvisor has approximately 200,000 patients using the app and collates data on medication compliance.
Robert Read, CEO of MedAdvisor, said more than 5,000 patients using the app were taking glaucoma medication, and 1,855 patients were using latanoprost.
'MedAdvisor patients are 20 per cent more adherent to common chronic medications compared to non-MedAdvisor patients, according to our data,' Mr Read said.
Optometry Australia professional services manager Luke Arundel said the free app could be useful for glaucoma patients.
'I know from my own clinical experience that adherence to medication is a major problem among glaucoma patients,' Mr Arundel said. 'Glaucoma patients are often elderly, and remembering to take their drops can be problematic. We know medication compliance in general is very poor in this group.
'Being able to recommend a tool like this to patients or their family members, which can really help them stay on track with taking their glaucoma medication could be a boon for improving compliance rates,' Mr Arundel said.
Patients require an activation code to register for the MedAdvisor app. Once activated, it provides an automatic list of a patient's prescription medications, updated whenever they fill scripts. Patients can see complete details of their scripts, repeats left, supply left and medication information.
A reminder for when to take medication can be customised through the app.
The app allows patients to access their medication records, which are automatically populated from the pharmacy dispense system, a unique feature that sets MedAdvisor apart from its competitors' products.
MedAdvisor automatically reminds patients when to fill their repeat scripts, and lets them know when they need to visit their health-care practitioner for new prescriptions.
'We've had 1.5 million scripts ordered through MedAdvisor so far. This is one of the most highly-engaged features of the app,' Mr Read said.
Another feature, called Carer Mode, allows users to manage the medication of other family members from within their MedAdvisor account. Users can add accounts for children or elderly parents to help them manage their prescriptions.
A short video explains how the MedAdvisor app works and more information or patient leaflets can be obtained from support@medadvisor.com.au.
MedAdvisor has a partnership with GuildLink, a wholly owned subsidiary of the Pharmacy Guild of Australia, to supply MedAdvisor to pharmacies, and with private health insurer BUPA.
Filed in category:
Uncategorised