Read time:

1:30min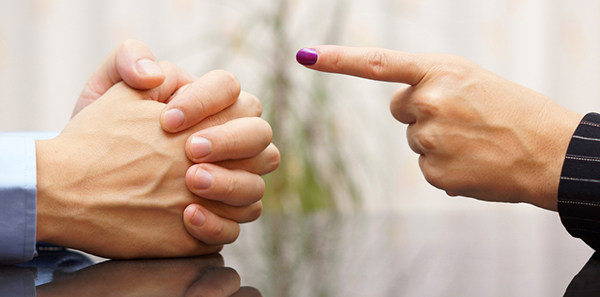 By Rhiannon Riches
Assistant Editor
An existing patient comes into your practice and is rude to your front-of-house staff. It's not the first time they have behaved rudely. You invite them into your consulting room and they become angry and abusive towards you.
Is it time to end this optometrist-patient relationship?
Research published in the Journal of the American Medical Association this month surveyed 794 medical practices in the United States about why they had formally dismissed patients. Ninety per cent had dismissed at least one patient in the past two years.
Reasons for dismissing a patient included the patient repeatedly missing appointments, repeatedly violating bill payment policies, being extremely disruptive or behaving inappropriately toward clinicians or staff, and repeatedly not following health-care recommendations. 
The authors note that although understudied, the topic of patient dismissal is important, 'especially as insurers begin to shift payment from volume to value.'
The Optometry Board of Australia's Code of Conduct for Optometrists states:
2.13 Ending a professional relationship
In some circumstances, the relationship between an optometrist and a patient may become ineffective or compromised, and the optometrist may need to end it. Good practice involves ensuring that the patient is adequately informed of the decision and facilitating arrangements for the continuing care of the patient, including passing on relevant clinical information.
Terminating a professional relationship is more complicated than just refusing to see the patient again. It is important to follow the correct ethical and legal principles and it should be noted that you cannot refuse to see a patient on the basis of race, religion, gender and so on as this could lead to a complaint being lodged with anti-discrimination boards or agencies.
Consider following these steps.
Document non-compliance
Don't expect to be able to defend your termination based on memory. It is necessary for all events of non-compliance or unacceptable behaviour to be recorded at the time of the occurrence.
Do not delegate to staff
This is not a time to delegate to staff the message of terminating a patient relationship. The only way to ensure that termination is done correctly is for you to do it.
Write a letter
Inform the patient of your decision to end the relationship but do so in a non-accusatory manner, using language that reflects concern about the patient's wellbeing. List the reason for ending the relationship and the date of termination. Specify in the letter that the patient is to seek ongoing care elsewhere and that recall and follow-up notices will no longer be sent from your practice. It should be clear that continued optometric follow-up is now the patient's responsibility. Consider sending this letter registered post so the patient cannot claim later that it was not received.
Be careful about referral
You can provide options for ongoing care by listing Optometry Australia's Find an Optometrist feature or suggesting they consult the Yellow Pages for a list of practising optometrists. Provide a copy of the patient's file to facilitate ongoing care.
Source: The Medical Insurance Group, April 2009
Filed in category:
Uncategorised