Read time:

1:30min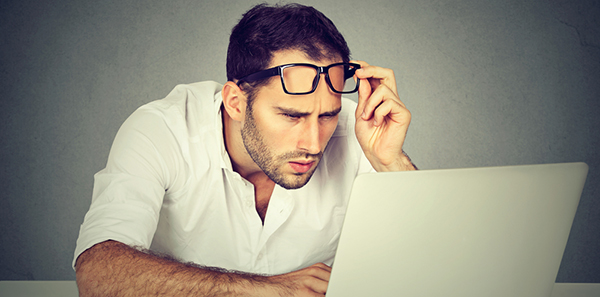 The second of a three-part series looking at the trend for patients to turn away from the internet and return to real practices for their lenses.
______________________________
By Helen Carter
Journalist
A survey of American consumers has found that online convenience is no match for the simple pleasure of trying on frames in a shop.
Since 2007, the Vision Council in America has conducted a survey of the influence of the internet on eyewear buying activities of American consumers. It found that the number of people buying eyewear online rose strongly in 2015, although shopping for eyewear is still not as prevalent as shopping for general retail goods.
The November 2015 report, The VisionWatch Internet Influence Report November 2015, surveyed 10,343 American adults who had bought prescription eyeglasses, plano sunglasses, contact lenses and ready-made readers within the previous six months.
While 30.7 per cent used the internet for their most recent contact lens purchase, 22.5 per cent of eyeglass buyers, 20.9 per cent of plano sunglass buyers and eight per cent of over-the-counter readers buyers bought them online.
Most consumers window-shopped online to compare prices, and examine possible brands and retail locations.
While 23 per cent used the internet to help in their most recent purchase of eyewear, less than four per cent (3.6 to 3.8 per cent) of all recent eyeglass buyers used the internet to buy eyeglasses. Similarly, only three per cent of over-the-counter readers buyers and 6.3 per cent of sunglass buyers bought them online.
Most who bought online eyewear were satisfied with the experience but satisfaction dropped in 2014 and 2015.
'It seems that most people are avoiding the internet when shopping for eyewear because they enjoy buying eyewear in person where they can physically try on eyewear,' the report concluded.
The trusted relationship consumers have with their eye-care professional is another factor limiting online purchases.
While one-third of recent eyewear buyers indicated they would not use the internet for any assistance or functions when buying eyewear in future, another third said they may buy online.
Patients know the difference
Patients know they cannot try on frames when they buy them online, as they can do in a bricks and mortar optometric practice, in front of mirrors and with a large range of frames and people who are qualified in advising what best suits their face and requirements. They also know that virtual trying-on tools don't provide a true fitting experience.
They know too that customer service isn't the same online. Trying to hand goods back or get them fixed is much more difficult when buying online.  All the promised convenience is out the window for the consumer who receives an item in the mail then has to post it back if it isn't suitable, often within a limited time, and that is apart from the risk it could get broken or lost in the mail.
______________________________
Filed in category:
Uncategorised