Read time:

1:30min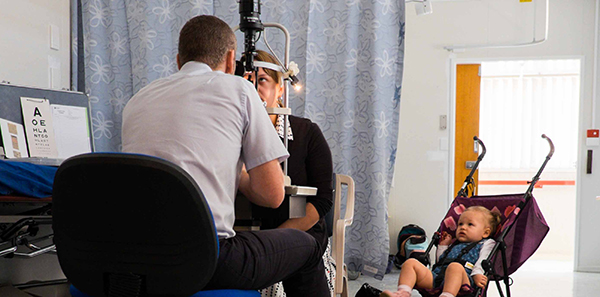 Martin Hodgson consulting on an outreach trip   Photo: Lara Hodgson
______________________________
By Rhiannon Riches
Assistant Editor
The Australian Government has announced it will provide three years of continued funding for the Visiting Optometrists Scheme (VOS).
Optometry Australia acting CEO Kirsty Machon says the funding announcement recognises the importance of the scheme for rural and remote Australians, and supports it with stable funding over the three-year period.
'This is an outcome we have sought in meetings with the Department of Health. We also had the opportunity to raise this last year with the Minister for Indigenous Health, Ken Wyatt, who was very supportive of the aims of the scheme,' Ms Machon said.
The VOS is administered through state fund holders and negotiations for the new funding agreements are underway, with early discussions only in the Northern Territory, where the Commonwealth government is the fund holder.
Funding is continuing at the same level, with some annual indexation.
2017-2018 – $6.8 million
2018-2019 – $6.9 million
2019-2020 – $7 million
Further information will be provided in the coming weeks.
Filed in category:
Uncategorised