Read time:

1:30min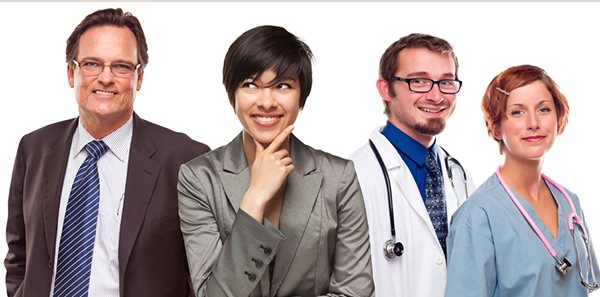 By Julie Heraghty
CEO Macular Disease Foundation Australia
Macular Disease Foundation Australia is celebrating 15 years of raising awareness of macular degeneration in Macular Degeneration Awareness Week 2016, 22-28 May.
Optometry has been a major partner in raising awareness of this disease. This year, Macular Disease Foundation Australia distributed MDAW kits to optometrists nationally for use in display, in-store promotion, and provided a shell media release to promote the week in optometrists' local communities.
The foundation's 15 years of working with eye health professionals and most importantly optometrists is ensuring prevention and early detection of eye disease.
The key message to the community about macular degeneration is to promote the importance of an eye test and macula check, driving at-risk patients to the optometrist as the front-line service provider.
The optometrist's expertise in testing, diagnosis and rapid referral to ophthalmology for treatment, and reinforcement of the role of diet, lifestyle and supplementation, are paramount to our continued collaborative efforts to save the sight of Australians.
These efforts include optometrists referring patients to Macular Disease Foundation Australia for information, guidance and support for not only those at risk or with disease, but also their partners, carers, family and friends.
So often, issues arise when patients with macular degeneration need advice on a range of services such as transport, counselling, low vision assessments and aged-care services for continued independent living. Carers and family members need guidance and those with low vision need information and support.
An important area of patient support is in reducing the barriers to treatment for those with wet macular degeneration, which may include costs, transport and communication.
These practical issues can be particularly hard for many older Australians who are coping with the disease, the treatment regimen, and the stress and anxiety that can accompany diagnosis and treatment. All of these factors can create stress and worry along with additional challenges for carers and family.
Costs can be a major influence on whether patients choose to commence or prematurely exit treatment. Understanding the medical system of reimbursement is challenging and the foundation has developed expertise and resources to support patients on that journey. A discussion with foundation staff through our free national Helpline can be the difference between saving sight and vision loss, as we have witnessed many times.
There have been many instances of patients ignoring symptoms and through telephone contact with the foundation, we have been able to identify high-risk callers. Foundation staff members can then immediately co-ordinate referral to the optometrist, resulting in timely attention for diagnosis and rapid referral to ophthalmology for treatment.
For efficient and effective referral pathways, it is critical that there are strong, well-defined links across services, and that cross referral and collaboration are paramount, especially with optometry.
Free resources are available from Macular Disease Foundation Australia. Optometrists can take advantage of the free postage period by ordering resources by Friday 27 May 2016.
Contact the National Helpline on 1800 111 709 or visit www.mdfoundation.com.au.
Filed in category:
Uncategorised