Read time:

1:30min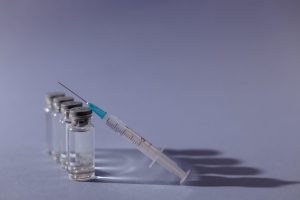 Image, Thirdman on Pexels
By Helen Carter
Journalist
Aflibercept, sold under the brand name Eylea, was the costliest drug to the Australian government in 2019-2020, costing the taxpayer almost $400 million, while rambizumab (Lucentis) cost $218 million.
The anti-VEGF (vascular endothelial growth factor) injections, which are given by ophthalmologists, treat age-related macular degeneration (AMD) and other eye conditions to help prevent vision loss.
Eylea topped the list as the number one most costly Pharmaceutical Benefits Scheme (PBS)/Repatriation Pharmaceutical Benefits Scheme (RPBS) drug to government, not including rebates. In the past financial year, 315,200 prescriptions for aflibercept cost the government $392,045,570.
The seventh most costly PBS/RPBS drug to government was rambizumab, sold under the name Lucentis. It cost the taxpayer $218,058,968 million for 190,126 prescriptions.
These were the only eye treatments in the top 10 most costly drugs prescribed in Australia in 2019–2020 under the PBS and RPBS. The National Prescribing Service published the list in the December edition of its Australian Prescriber magazine.
Other drugs in the top 10 list were for cancer, hepatitis C, various types of arthritis, osteoporosis, plaque psoriasis and anticoagulants.
The protein VEGF is predominantly responsible for the leaking and growth of new blood vessels that result in rapid and severe vision loss in AMD, which if left untreated, become permanent. The Macular Disease Foundation Australia says that anti-VEGF drugs injected into the eye block the protein and slow or stop this process and clinical trials have shown that anti-VEGF drugs maintain vision in most wet AMD patients.
Eylea and Lucentis are PBS listed for the treatment of neovascular (wet) AMD, diabetic macular oedema, vision loss due to macular oedema secondary to central retinal vein occlusion, visual impairment due to macular oedema secondary to branch retinal vein occlusion, and visual impairment due to choroidal neovascularisation (CNV) due to pathological myopia.
More than 1.25 million Australians are estimated to have some prevalence of macular degeneration while eight million Australians are at risk.
Optometry Australia members can read our AMD Clinical Practice Guide.
Filed in category:
Advocacy & government
Tagged as:
Advocacy & government
,
AMD
,
Medicare-MBS-PBS
,
Other eye diseases