Read time:

1:30min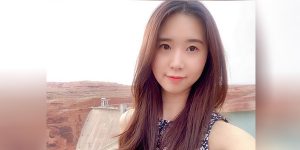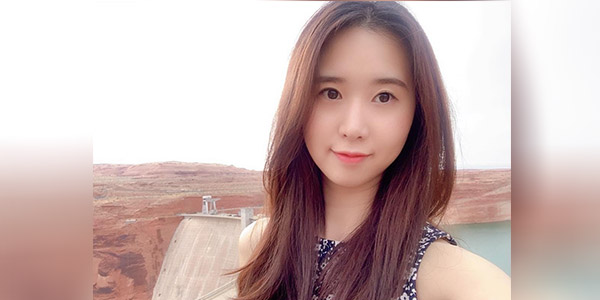 Victorian optometrist Mina You, 28, recently met with her federal MP Michael Sukkar, the Assistant Treasurer and Minister for Housing. Here she explains the importance of advocating for the optometry sector and how she helped to put eye health on the agenda for her MP.
How did you get involved in Optometry Australia's advocacy work?
Around September last year, I saw that Optometry Australia was running an advocacy campaign to ignite conversations about barriers to timely and affordable eye-health care in Australia. It was designed to call for actions that 'utilise optometrists, working collaboratively, to make a genuine difference in providing accessible and timely eye care to the Australian community.'
I saw this as an important opportunity to address the issues around access to eye-health care as an optometrist who felt devastated seeing the negative impacts it had on our patients and on our community. So, I got involved in the campaign without any hesitation.
The online advocacy tool made it very easy for me to join the campaign and it helped me write to my local Federal MP (Michael Sukkar, the Assistant Treasurer and Minister for Housing) to stimulate these conversations. Then, I took a step further to meet up with him.
How did the meeting go, and what were the outcomes?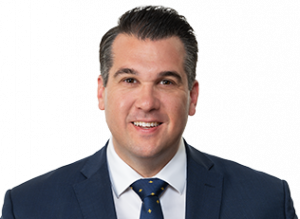 I thoroughly enjoyed the conversation with Michael Sukkar. I was able to share my firsthand experiences as an optometrist and raise awareness about how lack of access to timely and affordable eye-health care was having a devastating impact on our patients and our community.
Our meeting also involved discussing crucial roles optometrists play as primary eye care practitioners. We discussed how optometrists can be better utilised, with collaboration with the government, eye care sector and eye care practitioners, to make a positive difference in providing effective eye care to the Australian community, as outlined in Optometry Australia's Working Together for Better Eye Care policy platform.
It was reassuring to know that my local federal MP perceived eye-health care as an important matter and to hear his plans to take this conversation to Health Minister Greg Hunt after our meeting.
What do you think is the most important message for optometrists who also want to advocate for the profession?
It's actually easier than you may think to get involved and can really make a difference. I encourage optometrists to take the courage and do it now! And not to forget that you can get support from OA advocacy team.
There are a lot of campaigns for great causes, and it can be hard to make an impact – especially during an election year. What are your tips for making eye health stand out?
I would highlight how crucial eye health is in all aspects of our lives. It not only has a profound impact on an individual level but it also has a significant social and economic impact on our community. I would highlight the urgency for action across the healthcare system to tackle Australia's eye-health challenges given the increasing prevalence of chronic health conditions and that about 90% of blindness or vision loss is preventable or treatable.
What are your next steps?
My next step is to see where my conversation with my local Federal MP has led to! And to join Optometry Australia's webinar on Tuesday 22 February which will outline clear and practical ways for members to get involved and advocate for optometry ahead of the election.
Filed in category:
Advocacy & government
Tagged as:
Advocacy & government
,
Future
,
Leadership