Read time:

1:30min
by Lowana Littlechild and Tyson Xu (ECONA Rural and Regional Engagement Committee)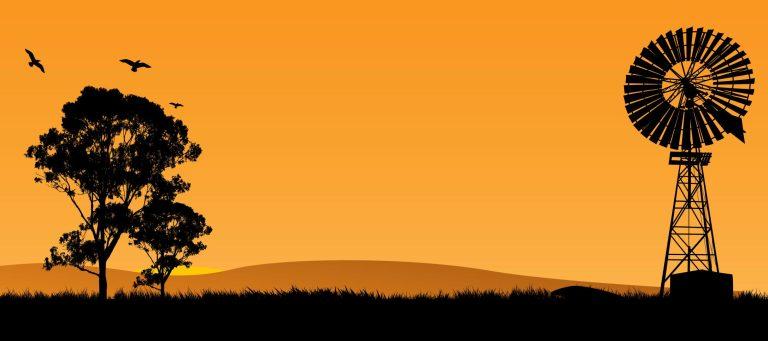 2021 was a challenging year for everyone, with an added layer of complexity for new graduate optometrists navigating the workforce for the first time. And even more so for those relocating to regional and remote areas.
We spoke with three early career optometrists, all of whom have made the move to regional New South Wales to practice as graduates since 2020. Lynn Qian moved from Melbourne to Orange, Sunny Nandee moved to Dubbo and Hannah Ellis to Broken Hill after graduating from Deakin University. Their experiences offer insights into regional life and advice on common challenges for early career optometrists and optometry students considering a move outside of metropolitan centres.
ECONA: What challenges have you have faced – both clinically and personally in moving to regional NSW?
Sunny: As I'd spent the previous seven years in Melbourne, moving to regional NSW was daunting to start. The first couple of months were a huge learning curve for me, as I had to get to know all the local ophthalmologists' specialities and learn to refer patients to the appropriate specialists within a reasonable timeframe.
Hannah: Working in Broken Hill as the sole practitioner at our practice has been an incredible learning experience. We have ophthalmology cover here three weeks of the month, so in that week off you are often the first point of call for patients in emergencies.
Lynn: As a new graduate, I was anxious whenever I encountered patients where urgent next level of care would be required on the weekend, as the local hospital does not have an ophthalmology unit. However, I have learnt that depending on the urgency of the patient's conditions, it is possible to work with the local hospital first and they can contact the ophthalmologists if necessary.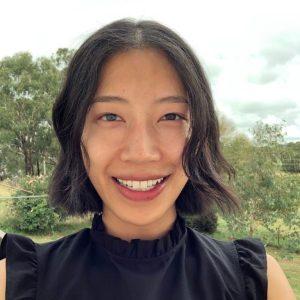 ECONA: What about the personal challenges of moving to regional NSW?
Sunny: Initial challenges for me in moving regionally included the lack of nightlife compared to the city, and the fact that shops close earlier. In the beginning, I found the level of entertainment differed significantly to the major cities. By getting involved in the community I got introduced to other opportunities, such as joining a local sports club or the weekly community marathon, farmer's markets and visiting loads of hiking trails.
Lynn: The main challenges of moving to regional NSW were leaving my friends and family in Melbourne, and finding ways to fit in to the regional community.
Hannah: Broken Hill is quite an isolated place. Due to the limited flight schedules during COVID and driving through Kangaroo territory, it hasn't been easy to visit family and friends. That said, I have got to meet a lot of incredible people; Broken Hill is definitely worth a visit!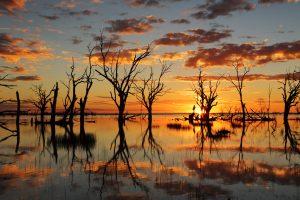 ECONA: How did Covid19 affect your final year of studies? Any tips for the next cohort graduating?
Sunny: I was in the middle of my clinical placements in Tasmania when the lockdown and COVID-19 restrictions began. We were advised to return home for our safety as all studies were postponed. As an International student, I decided to stay in Tasmania. Those months were stressful and isolating. However, I used my freed-up time to learn new skills and try out new hobbies, such as cooking, gardening and even building a shed in my backyard, which was so rewarding! I also used that time to prepare for my upcoming OSCEs. My advice to other graduating health professionals whose studies are postponed and are stuck alone in an unfamiliar place is to use opportunity to focus on your own wellbeing and personal growth.
Hannah: As a Deakin Graduate, we were on our final placement when the pandemic hit. Placements were put on hold and our traditional face-to-face exams were conducted online. I was grateful I got to go home to my family in South Australia during this time. I guess in times of uncertainty, focus on the things you can control and be flexible e.g., doing everything you can to best prepare for exams.
Lynn: Unfortunately, due to COVID-19 restrictions, a lot of the practical work was cancelled for our cohort, including regional and overseas placements. Some of those experiences would have been invaluable to us but everyone was in the same boat. I believe there will be more opportunities in the future – you just have to take them when you can. And if you missed out on your regional placements at university, why not work in a regional town after you graduate?
ECONA: Any useful tips for those also seeking to move interstate and more specifically from VIC to NSW?
Sunny: Moving interstate can be challenging in the beginning but it helps if you get to know the other local optometrists and health professionals in the region. Joining a social group will also help you immensely to settle in and make new acquaintances. Don't be shy! Introduce yourself to the local ophthalmologists, pharmacists and GPs and get to know the support network available.
Lynn: It would be ideal if you could see the practice for yourself before making a decision, which I didn't have the luxury of doing due to border restrictions. It's essential to know in advance about the support they can offer for a new graduate optometrist, what optometric equipment they provide and the local referral pathways. Be ready to get involved in the community as much as you can. One of the best ways is joining a sport club; you'll make new friends and can promote yourself as the local optometrist.
Hannah: Some useful advice I was given around the time I was considering the job in Broken Hill was to spend a few days in the location you are thinking of living in BEFORE you make your final decision and move. Not only do you get an insight into what the workplace is like, but you also can gauge what activities and groups are on offer to engage in outside of work. I would also suggest being open to trying new things, meeting new people and embracing new experiences.
ECONA: What have you found helpful in settling in within your new community?
Sunny: I was very fortunate to move into a new town alongside a great friend from university. It made the transition so much easier, both on a personal and professional level, as we could rely on one another with the clinical conundrums and personal struggles that graduates usually go through. And we could start new hobbies together.
Joining the weekly community marathon and the local gym was a great idea. I got to meet several optometrists, podiatrists and physiotherapists and get fit at the same time. Through this, I got to meet several graduate optometrists who I'm very close with. We often go on outings and Sunday brunches together.
Lynn: Joining the local table tennis club was the best decision I have made! I met some of the nicest people, and through them I got to know another young optometrist. From my experience, I would encourage finding accommodation with a housemate. If you are like-minded and have similar interests, it really helps you to settle in with ease.
Hannah: There are two other optometry practices in town and we regularly all catch up for dinner with the visiting ophthalmology consultants and registrars. This is a great opportunity to get to know our colleagues in a social setting and sometimes we get feedback on some of the more complex patients we have referred.
I am also involved with the local community outside of work, taking my border collie puppy to the local dog park, parkrun, netball, cricket, ukulele lessons etc. I would definitely recommend seeing what activities your community has on offer and getting involved, it has brought a lot of satisfaction personally and is a great way to meet new people!
ECONA: Do you have a mentor or professional support system?
Sunny: Prior to moving to Dubbo, I knew I wouldn't have my practice owner as a mentor for long, as he was close to retiring. But the little time we had together was invaluable, and I learned so much as he helped me settle in the practice. I was very fortunate to have met several early career optometrists and other health professionals in a similar age group who are like-minded and fun to hang out with.
Lynn: I have a great mentor at work, who is also a good friend. All my local colleagues and friends are very supportive. Even though my family and friends in Melbourne are far away, I know that they are only one call away. I was also fortunate enough to have a mentor back when I was in university and we still catch up over Zoom every now and then.
Hannah: My boss has been a great mentor. Although he's based in Adelaide, he makes himself available via phone to discuss my clinical reasoning of complex cases, answer questions and offer advice. The visiting ophthalmologists and ophthalmology staff at the Royal Adelaide Hospital have also been very helpful when I have had to contact them.
ECONA: Is there anything that you felt university could've better prepared you for?
Sunny: In the first few months, I didn't feel confident or prepared to be a qualified optometrist without supervision, even though I knew that university had provided me with all the skills necessary to start my career. Confidence and assertiveness were key to dealing with tough cases and knowing that it is okay to refer back to your study notes once in a while. One thing I thought I lacked training in was working within KPIs. However, you get to learn the various lens products, discounts and KPIs very quickly through employee training.
Lynn: When I first graduated, I felt I wasn't ready to be an optometrist. This was due in part to our limited practical experience. However, once I started working, I realised that university had prepared us well enough to start our career. Things I didn't learn from the classroom include: don't be afraid to make mistakes, and don't be afraid to change your management plans for patients.
Hannah: In the workplace we are exposed to an array of different personalities. I feel I would have benefited from learning about how to manage people of different personality types, particularly when there is conflict. Time management and keeping the eye examination on track is another area where I felt more preparation would have helped.
Thanks to Sunny, Lynn and Hannah for sharing their insights for this article. For all new graduates, Optometry NSW/ACT has resources available online including a Starter Kit, with the 'Starting Out' and 'The First 90 Days' podcasts and e-books designed to support you in your first months of practice.
ECONA, (the Early Career Optometrists NSW/ACT Committee ) engages with, and supports early career optometrists in NSW and the ACT. If you're living and working outside the main metro areas, there is a specific Rural and Regional Engagement subcommittee of ECONA chaired by Lowana Littlechild and Tyson Xu. Keep an eye out for local events, our local Facebook support groups and other resources.
Filed in category:
Workplace